In this blog we look at who we think are the top 10 hottest Twitch streamers and gamer girls currently appearing today.
The Babenation models aren't just hot girls who flaunt their nude physiques on cam or create custom videos on Onlyfans. We have several gamer girls in the babeshow schedule who also happen to be popular on Twitch. A recent appearance from Phianixx, (pronounced 'Phoenix') shows the crossover from Twitch streamer to babe channel girl, which paves the way for more gamers to dip their toe into the adult industry. Phianixx made her Gamer Girls debut recently, logging in from home to pit herself against other gamers. Her Gamer Girls show gave viewers the opportunity to buzz Phianixx live whilst she played. You don't get this kind of X-Rated fun on Twitch. Phianixx is also part of the Suicide Girls, which is a community known for it's pin-up style pictures and inked models. Phiannixx enjoys engaging in an adult phone chat with fans where she might  entice them into private chat or pervcam. She is always happy to strip nude and tease viewers with squirting shows and anal teasing.
Did you know that Babestation was originally a Game Network that was a free-to-air channel based in Italy. It was initially owned by Digital Bros before it was purchased by Cellcast in 1999. Babestation was launched in the UK in May 2001.
Another sexy Gamer Girl is the beautiful petite Hollie Sparrow. She has been a popular Babestation Daytime model for several years and despite her innocent persona, she radiates porn star energy and her cam shows are pure filth. In this blog, Hollie reviews The Legend of Zelda: Majora's Mask.
Lori Buckby is another sexy Gamer Girl and Twitch streamer who loves to wear a headset and play Call of Duty, Fortnite and FIFA while topless. Let's not forget the time babeshow icon Mica Martinez played strip FIFA with British rapper and YouTuber KSI. <—- Check out the video.
Using the setupgamers list as reference, let's take a look at the
Top 10 Hottest Twitch Streamers:
LuluLuvely
Followers: 1.3 million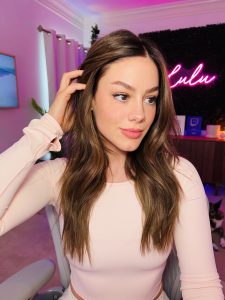 LuluLuvely is a smoking hot, blonde who first appeared on Twitch in 2016. Since then, she has amassed over a million followers by producing FPS videos with games like Valorant, Overwatch, and Apex Legends. Lulu is a leggy 5'8 tall with an athletic physique and big ass. She seems to prefer to dress in a more demure way on Twitch and she doesn't tend to be overtly sexual in nature. However, she has a cheeky and flirty personality, making her an extremely popular gamer girl.
Ploo
Followers: 555k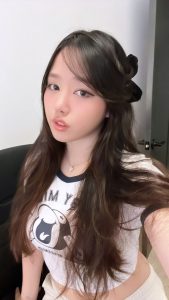 Ploo is a South Korean-born Asian-American Twitch streamer who first got into gaming after seeing her cousin play Runescape. League of Legends was her first proper major MMO and what first got her interested in broadcasting. Ploo made the decision to start a Twitch channel in September 2015. After years of grinding on LoL and Overwatch, her channel didn't really take off until Riot's next big game, Valorant, was released.
Berticuss 
Followers: 319k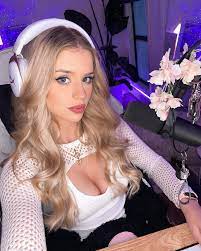 Australian streamer Britny Ellen, also known as Berticuss, is of mixed Dutch and British ancestry. She has thousands of followers on Instagram and has a lot of admirers. On Twitch, you can watch her play a variety of games or just chat to the petite beauty. She prefers to switch things up with her audience frequently and plays a variety of games rather than sticking to one that requires a lot of talent. She classified herself as more of a casual gamer.
Lindsfry 
Followers: 118k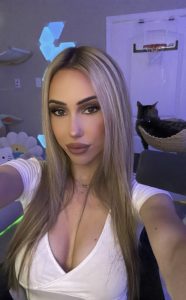 One of the most popular Twitch gamers right now is the gorgeous Lindsfry. She was born in Brazil but currently lives in the US. She joins our top 10 hottest Twitch streamers list because she has a flirty demeanour and thousands of adoring followers who love to watch her play Apex, Fortnite, or COD: Warzone live. Curvy with an athletic physique, Lindsfry also works as a model and an influencer. When she isn't gaming she likes to workout at her local gym. She used to show her boyfriend on Twitch but she no longer shows him so either she's a single Pringle now or wants to protect his privacy.
Ann B Mateo
Followers: 7.7 million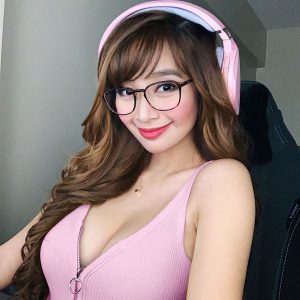 Ann B Mateo is a sexy Asian Twitch streamer from the Philippines. During her gaming streams she loves to send love and laughter to her fans. She radiates cute girl next door energy that her followers absolutely love. With big tits and a petite figure, Ann B Mateo is one of the hottest streamers on the planet. She originally attracted audiences on Facebook live and now she's famous across multiple platforms. Ann mostly likes FPS's and Survival games.
"I'm Jasmine" 
Followers: 253k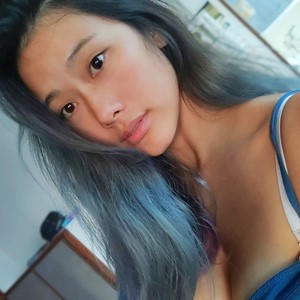 'I'm Jasmine' is an Asian IRL streamer who likes to stream her entire life to her fans. She recently went on a round-the-world-trip using the money donated by fans. With big tits and a big ass, 'I'm Jasmine' is one of the most beautiful gamer girls and social media influencers. Jasmine prides herself on being a positive role model and a kind person. She has lots of female fans as well as lots of adoring male followers.
CinCinBear
Followers: 469k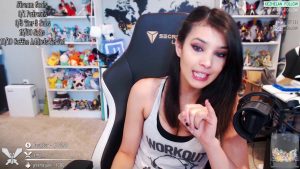 After aspiring to be a doctor, CinCinBear joined Twitch for the first time in 2014. She currently works part-time as a lingerie model and social media influencer, where she isn't shy about flaunting her big tits and sexy ass. She's a bit of an exhibitionist and was given a brief suspension for "accidentally" flashing too much flesh. CinCinBear AKA Cynthia mainly plays Minecraft and Overwatch during her streams, but it's her seductive appeal that has gained her the sizable online following.
Emiru
Followers: 858k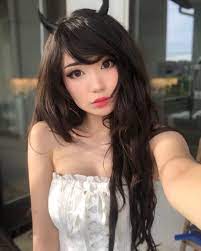 American Twitch streamer Emiru, often known as "Emily, Emi, Egg," is of German and Chinese heritage and is well recognised for her work as a full-time livestream at Radiance, a League of Legends partner, and a part-time computer science student! Emily is obviously a huge fan of anime and cosplay and enjoys dressing up for her fans. She is one of the cutest girls on the list thanks to her neotenous appearance, fantasy outfits, and petite figure.
DizzyKitten
Followers: 673k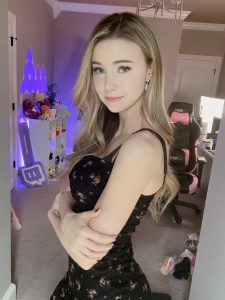 DizzyKitten has been a Twitch streamer for many years. Her brother originally introduced her to the site, which eventually helped her launch her gaming career. She initially began questing in World of Warcraft but she has recently moved to streaming a number of other ideas along with her own ASMR sessions. Petite with small tits and a girl next door vibe, Dizzy Kitten is one of the hottest gamers on Twitch.
SSSniperwolf
Followers: 31 million
SSSniperwolf previously said that she was among the top 500 players in Overwatch. Later on, followers learned that she had permitted other gamers, particularly her boyfriend, to use her account to obtain that position. Tut tut. She was also recorded claiming, "I'm not a real gamer, I just do this shit for attention," and videos with remarkably similar footage of her have been making the rounds on Pornhub!
Would you include someone else in you Top 10 Hottest Twitch streamers list?  Let us know in the comments.