Who is Natalie Forrest?
Our babe, Natalia Forrest is a British adult model and television presenter who is best known for her work on Babestation, a UK-based adult TV channel. She has been active in the industry since 2008 and has amassed a large following due to her stunning looks and engaging personality.
Exotic blonde temptress Natalia Forrest first made her appearance on Babestation in 2018 but this wasn't her first rodeo – having been in the industry for the past decade, Natalia Forrest has graced the cover of every prestigious lads mag you can think of, posing nude in Nuts, FHM, Loaded, Zoo and Playboy. Natalia was even featured in FHM's 'top 100 sexiest women.
British stunner Natalia Forrest is a popular figure in the adult entertainment industry and is often referred to as a British milf. UK milf Natalia Forrest is a name that is synonymous with the adult entertainment industry and is a favourite among fans.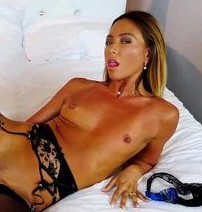 Originally appearing for a just a few years on the Babestation Daytime show, Babestation cams babe Natalia Forrest, made a big impact due to the hardcore nature of her pictures and video content which you can still see in the Babestation VIP members area. Natalia goes fully open leg in her content shoots using her fingers and her dildo on her tight, shaved pussy.
Now find out more about Natalia as we watch her Introducing video, first shot when she was brand new to the Babestation babe channels.
Natalia Forrest Nude
Not too fussy in her music taste, blonde haired, latina looking Natalia also likes everything from Beyonce to Calvin Harris.
When it comes to food, Natalia LOVES the spice, even saying that she'd prefer a vindaloo with extra spice! Maybe that's why she always makes her British porn videos so smoking hot!
When it comes to men, she's looking for a genuinely nice guy who she can banter with, who has an open mind and is generally cool.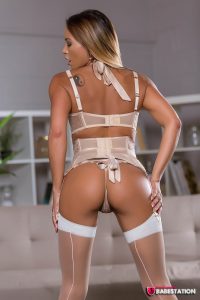 Blonde Babeshows MILF
Presenting one of the most sought-after additions to our lineup of stunning babes on the babeshows in recent years – the breathtakingly beautiful blonde babeshows MILF, Natalia Forrest. Known for her impeccable physique, she gracefully undresses from her white lingerie and stockings.
Our VIP Members Area is home to exclusive solo videos featuring this acclaimed British porn star indulging in her preferred sex toys. Don't miss out on watching them by subscribing to VIP!
Natalia's favourite thing to do in the bedroom is get naked in her super king with fresh sheets and a gin and tonic. Now that she no longer appears on the live babeshows, you can always watch her do the second favourite thing in bed which is act out your British porn star fantasies by playing with her shaved pussy and squeezing her medium tits for you to watch in XXX videos, enjoy!
Natalia Forrest Videos
Here we have the absolutely stunning blonde fit UK model Natalia Forrest showing how her tights hug that incredible figure. It has to be said, this preview video is tame compared to what Natalia Forrest gets up to in the members area.
A tantalising, teasing preview of a naked striptease video from incredible blonde MILF stunner, Natalia Forrest in the kitchen in white lingerie and suspenders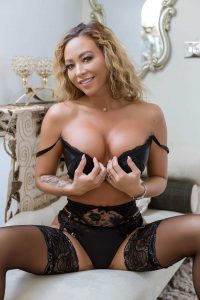 Babestation Milf Porn and Cam Stars
Babestation is a diverse platform that features attractive women of varying types and ages, ranging from fresh 18-year-old models to seasoned older ladies. It's not just about blondes or those with big bosoms. For instance, Dirty Wives was a show dedicated to admirers of mature women, featuring alluring stars such as Nikki Lord, Sarah Daniels, and Lynda Leigh. Meanwhile, Studio 66 TV produced their own version of the show called Cougars, which starred ex Sexstation Girl, Charmaine Sinclair alongside Faye Rampton, Lucy Gresty, and Tara Spades.
Here's some photos of Babestation's sexy Milf porn stars