It could be fair to argue that almost every adult in the world, from all walks of life and social status, has come into contact with porn of some kind at least once in their life.  Many have no use for it, some find it a curiosity and others use it as part of their daily lives. Almost everyone will have their own preconceived notions of what life for those who make it might be like.
In Adult Material, a new 4-part drama series on Channel 4, playwright Lucy Kirkwood has turned her focus to the behind-the-scenes lives and relationships of those who make porn and the contradictory nature of the job and industry.  In Kirkwood's own words, "Porn is a part of our lives, whether we know it or not but as a society we don't know anything about how it's made… Once I started to look at porn much more closely, I started to understand better what the appeal of a job that is so unappealing to most of us is."
The main protagonist of Adult Material is pornstar Jolene Dollar, played by Hayley Squires, who must navigate what is, as Ed Cumming describes in his review for the Independent, "A gallery of bullies, pervs and rapists", (who make up the majority of the male characters involved) as she deals with the fallout from a series of disturbing situations.  Situations such as her daughter being raped by her boyfriend, a crime which Jolene initially disregards as her daughter's failure to know what a man desires.  Then there's her relationship with Amy, a newcomer to the porn world played by Siena Kelly, who experiences a distressing prolapse on set after Jolene's failure to properly guide the youngster to stand up for herself when pushed into doing something she didn't want to do.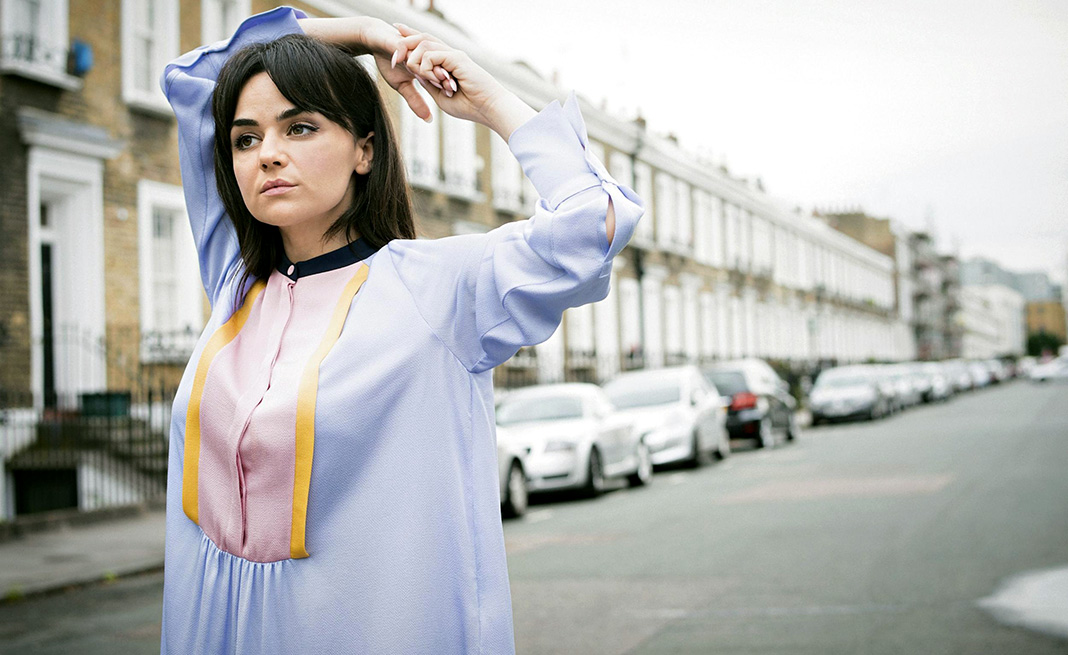 Opinion is divided among critics and viewers alike for it's tone and the way it switches from light-hearted comedy to something distinctly more shocking, disturbing and hard to watch.
One viewer wrote on Twitter, "I'm not being funny but all the previews looked like a story of a young powerful woman thriving in the adult industry and pure entertainment, not this dark, morally bankrupt headf**k."
In his review for the Independent, Ed Cumming writes, "While it starts in a loosely comic tone, Adult Material never lapses into prurience and over four episodes grows into something sinister, complex and sometimes hard to watch as Jolene and Amy slide into crisis."
Perhaps this dichotomy of styles serves to represent the porn industry in the only way that can truly convey that contradictory nature that Lucy Kirkwood was going for.  It certainly is an important step in getting a conversation started and if that can lead to a change in opinion or an education to reform thinking then that can only be a good thing for sex industry workers and women in general.
Whether you have an interest in the adult industry or you're just a fan of shocking and thought-provoking drama, with a talented cast that also includes Phil Daniels and Rupert Everett, Adult Material will surely give you something fascinating and entertaining to watch.  A modern drama that shines a spotlight on the porn industry, hopefully an example of more things to come.
See also: Webcam Girls in the Movie Mainstream