Alexandra, the attractive brunette phone sex operator on Babestation, has an impressive background in glamour modeling and live babeshows spanning 8 years appearing on S66Cams over on S66 Chat. Despite her popularity, there is little known about her personal life. Surprisingly, Alexandra holds a Law degree. Another notable babe with a legal background is Hannah Claydon, who acquired her degree after several years appearing on babestation daytime. Alexandra possesses a unique talent for engaging in meaningful conversations while exploring your deepest adult fantasies. If you appreciate a confident and entrepreneurial woman who takes charge, Alexandra is the perfect choice. She can fulfill your desires for domination and humiliation or even indulge in slutty roleplay scenarios as a seductive secretary or girl next door.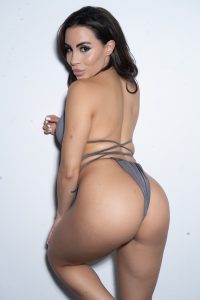 Alexandra, a former model on Studio 66 TV, embodies the perfect combination of sensuality and attractiveness. Standing at a petite height of 5'1″, she offers cheap phone sex services during daytime hours and is also available for private webcam sex fantasy interactions. When contacting Alexandra, it is important to communicate your desires openly to ensure an unmatched experience with this British porn star. Although there are currently no Alexandra Babestation porn videos featuring her, she does not hold back on pervcam, where she enjoys stripping naked and indulging in playful activities with her ample bosom. Furthermore, callers have the option to enhance their experience by buzzing her vibratoy. While perusing the threads in the Babenation section of the babeshow forum, we stumbled upon numerous comments from Alexandra's most devoted admirers.
"A very hot & incredibly sexy night from Alexandra as she looked great in what she wore including fondling her magnificent big breasts & gyrating her magnificent arse."
"A fantastic Friday night from Alexandra from start to finish, especially her opening stint wearing a white vest that was struggling to contain her magnificent big breasts & a very short skirt showing off her excellent ass."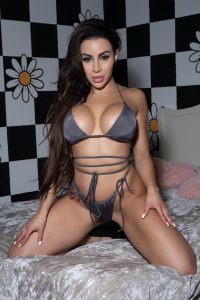 Alexandra thoroughly enjoys customizing her cam shows to match the preferences of her callers. Whether you're looking for explicit cheap mobile phone sex or a casual conversation about your day, Alexandra is highly adaptable and eager to engage in playful banter. Regardless of your specific fetishes, Alexandra is willing to explore your desires, whether they involve foot worship or BDSM. You can connect with Alexandra through babe channels, peruse her content on Alexandra Babestation OnlyFans, or engage in a adult cam chat for an intimate nude cams display where you have the option to enable C2C or remain anonymous – whichever you prefer. Gain access to the VIP members area for a collection of enticing lingerie pictures.
Alexandra thoroughly enjoys engaging in fantasy credit card phone sex conversations, even though she works as a daytime babeshow model and is not hesitant to expose her top half for fans of busty pornography. If you are more inclined towards discreet sexting, she is more than willing to indulge in spicy exchanges via text messages. It should be noted that she does not frequently appear on BSX, so it is advisable to consult the schedule for the latest information on her appearances. Don't miss out on joining her British sex cam for an exhilarating  xxxbrits cam experience!