You could say that it's just an excuse to post a lot of old gallery pictures from babeshows, but it makes sense to include a proper, chronological list of Freeview's nighttime live babe shows during their early years. Of course, our blogs already cover all of the shows, but this post gives a quick rundown of what happened and when.
If this doesn't give you enough information, follow the links to more in-depth posts about the TV shows, so you should be able to get what you want quickly.
So, from March 2006 to August 2009, here are the nighttime Freeview babe shows from the '90s: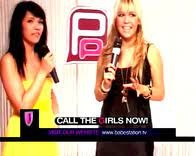 Two and a half years prior to the main thrust of the Freeview era, Party People set the stage. A thrust that would ironically end up being the Party People's foe. Throughout the experimentation period for the "real" night shows, Channel 37's slow-burning day show in the night was able to continue.
Party People's cult-followed 3am broadcast was abruptly cancelled, however, as soon as it became clear that the dirty-as-opposed-to-flirty night shows were moving into a much bigger league. Babestation significantly increased their Freeview night show presence in the same month, and the rest, as they say, is history.
The very last Party People night show with Lynsey Atkinson was opened by Lori Buckby.
Jodie, an old-school flirty phonesex girl from Babestation whose work on the babe channels began before PP was born and who later became one half of the first voice over and presenting duo for Babestation in November 2009,
PARTY GIRLS from September 2008 through March 2009 and from August 2009 through October 2009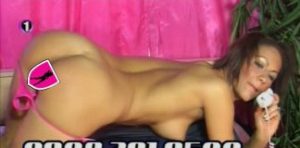 Party Girls, a freeview babeshow, gained such legendary cult status that the organization behind the show, Babestation, attempted to revive it five or six months after the original, temporary series ended. If you saw something on a Freeview babeshow that really caught your attention and you want to know where it first happened outside of subscription television, the answer will almost certainly be about Party Girls.
The first truly nighttime show on Freeview, Party Girls featured everything from toplessness and nudity to snogging, groping, oil-drenching, cream-squeezy fights, simulated orgasms, spanking, hardcore dominance in full BDSM outfits, and even the odd female slave. The revival was canceled after two months despite its significantly better broadcast quality. It failed to replicate the excitement and spectacle of the original series.
Babeshows Starting in March 2009, PARTYLAND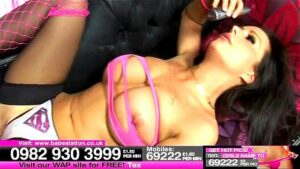 Partyland, probably the weirdest Freeview babeshow ever, made up for its strict adult content restrictions with funny themes, text-in games, impromptu, often thrown together sets, and an unusual voicemail-to-air "Chatback" service that made Martin from Fulham, a viewer, one of the show's most frequently heard voices in spring 2009.
The show frequently made fun of its own desperation to broadcast more direct language and images, with themes like "Send in a photo of yourself with a potato" and "Get the girls to dip strawberries in a chocolate fountain and then eat them" summarizing the tone of the show. Partyland, a freeview babe show with an addictive randomness, was very appealing.
Camilla Jayne, a Babestation girl, was the driving force behind the show's "adoption" in the summer of 2009, along with Tiffany Chambers, Daryl Morgan and Alex Adams. The Partyland dream team, would refer to each other as "Bob" and "Long Bob" in keeping with the hilarious tone of the show. Tiffany Chambers in the days before Partyland was fully adopted by Babestation.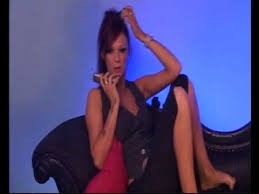 Since May 2009, BABESTATION… freeview babeshows There probably isn't much more to say about Babestation. In The First Babestation Freeview Show and The First Month of Babestation on Freeview, I talked about how it came to Freeview. Even though the shows of today are much faster, more predictable, and no longer broadcast from the London studio, many of the old values have remained, especially in terms of communication and their capacity to elicit high levels of enthusiasm from the models.
Babeshows Starting in August 2009, BABESTATION 2.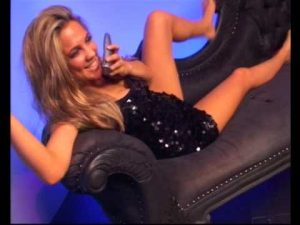 Although I refer to Babestation 2 as its "harder" Freeview channel, I am not implying that it offered anything comparable to BSX, Babestation Xtreme, or Babestation X. It is important to note, however, that Babestation 2 was the channel that was effectively zapped in order to make way for BS Xtreme in the spring of 2010. The Babestation VIP members area contains a significant amount of the video footage from these shows.
Babeshows Beginning in October 2009, BANG BABES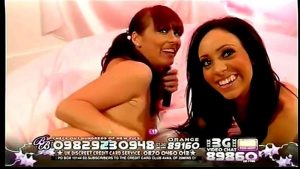 Bang Babes was the last babe show to be shown on Freeview before the turn of the decade. It came out less than a week before the last BS Xtra. Although some Babestation Freeview channels had abandoned on-air text chat by the time it arrived, this was the first babeshow to actually be available on Freeview. Additionally, it was the first Freeview babe show not hosted by Cellcast.
See more old school pics in the gallery page, including babestation daytime and other current trending babes.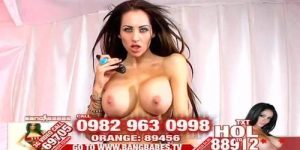 The Bang Babes' poor on-air communication often left the new audience completely clueless about who they were watching because the mics rarely worked. Additionally, early terrestrial shows frequently aired late. Bang Babes, on the other hand, made up for its lack of "schmooze" and technical proficiency with more brutal and clearly sexual visuals. a policy that would ultimately result in the cancellation of the show.
Although not quite as bizarre as Partyland, the 2009 version of BS Xtra may occasionally be quite frightening. Because it was a text-based show, it frequently brought some peculiar niche fantasies to light. However, it appears that business was very good for the time.
Yvette Merriman, one of the most popular hosts of the text show, stated in the first week that the number of incoming texts over the course of the night was in the thousands. BS Xtra briefly established itself as a kind of penis-evaluation service after struggling with its direction for some time. Men would send in pictures of themselves in their underwear, and the models would rate them on a scale of one to ten.
I don't know what it is about men wanting to send pictures of their genitalia to women, but there was certainly a lot of interest! Naturally, Xtra eventually evolved into a regular phone show, but not until 2010. Rampant TV still lets you watch BSXtra and other shows like Sexstation and, (until it's demise, Studio 66).