Looking for something hot and steamy to watch tonight? Then don't miss Harleyy Heart and Zoe Grey performing together on BSX in a live lesbian sex show! This is sure to be a night you won't want to miss, so tune in from 10pm until midnight and get ready to heat things up!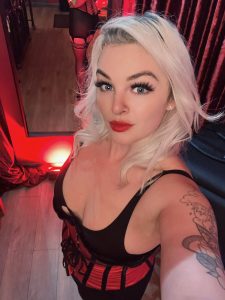 Harleyy Heart and Zoe Grey
There's no doubt that Harleyy Heart and Zoe Grey are two of the hottest British porn stars in the business right now. With their sultry looks, dirty minds and insatiable sex drives, these ladies will leave you breathless and begging for more. That's why BSX is the perfect place to watch their latest live performance – you're guaranteed to have an unforgettable interactive experience! As two of the most popular porn stars in the UK, Harleyy Heart and Zoe Grey are sure to put on a show that you won't be able to forget any time soon. So hurry up and sign up for BSX today!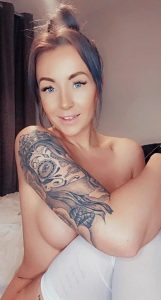 BSX
There's nothing like a live interactive babeshow to get your blood pumping. That's why BSX is a must-watch. This kinky show is exclusive to pay-per view audiences, and is a great way to connect with Harleyy Heart and babestation x model Zoe Grey. Not only are they hot as hell, but they're also funny and down-to-earth. So, whether you're looking for some naughty fun or just want to learn more about kink, BSX is the show for you!
Live Lesbian Sex Show
BSX is a live lesbian sex show that will leave you wanting more. These two gorgeous girls know how to please each other, and the action is hot and hardcore. You'll be able to chat with the girls and direct the action during the show. Don't miss out – this is one hot lesbians show complete with big tits, big ass, pov camera angles and multiples orgasms to make your cock hard and explode with cum!!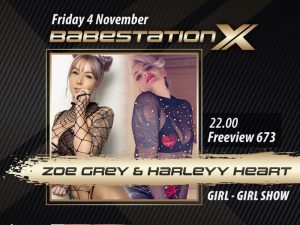 Tonight, 10pm-Midnight
Looking for some hot lesbian squirt tonight? Look no further than BSX! This week's guests are Harleyy Heart and Zoe Grey, and they're bound to have you cumming hard. Make sure to tune in tonight at 10pm-Midnight for some naked girl on girl goodness. Don't miss it! They'll be waiting for you to make it a dirty threesome!
Frequently Asked Questions
What is BSX and how does it work?
BSX is a pay-per-view porn fuck show that allows viewers to interact with the performers in real-time. You can choose to direct the action, pick the outfits, and even control the sex toys that the performers use to make each other cum.
What makes BSX unique compared to other live babeshows?
BSX is unique compared to other live babeshows because it offers viewers a unique experience where they get to see not just one performer but two. Sometimes that means babe channel babes, sometimes that means pornstars. Tonight it means joining two of the hottest adult performers and best friends for some filthy threesome fuck fun. In addition, viewers can interact with the performers by asking them questions and directing the naked action which they can watch in POV angles. The show is also live streamed for Babestation VIP members.
Where can I find more information about BSX, Harleyy Heart, and Zoe Grey?
For more information about, Harleyy Heart and Zoe Grey, you can check out their live babeshows and pervcam shows or watch their exclusive porn videos. You can also find out when they will be on next by checking the schedule page.
Conclusion
Harleyy Heart and Zoe Grey will be putting on a live lesbian sex show and enjoying some mutual masturbation, dildo deepthroat and milf fuck fun tonight from 10pm-Midnight. This is a rare opportunity to see two of the hottest UK porn stars in the business get it on, so don't miss it!