Welcome to BSX Tonight! Our feature presentation tonight is big natural titty babe babestation x model Alex Le Tissier, appearing live from 8pm until midnight. This is a live solo sex babeshow, so don't miss it! Alex is one of the most popular phone sex performers on BSX, and we're sure you'll enjoy the show. Tune in now and enjoy!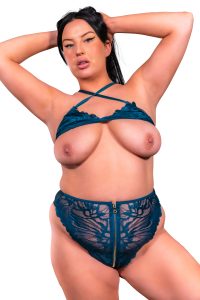 Catch Alex Le Tissier tonight on BSX for a live solo sex show!
Tonight at 8pm, BSX Tonight is airing a live solo sex show featuring live babeshows regular Alex Le Tissier. This babe TV performer is known for her naughty and kinky phone sex as well as her XXX cam show filthiness and her show tonight promises to be extra naughty. In addition to live anal play and dirty talk, expect to see some intense pussy fucking action. So, if you're looking for a live streaming platform to watch some steamy solo sex, then BSX Tonight is the perfect place to be. Don't miss out – tune in tonight!
Don't miss Alex Le Tissier tonight on BSX from 8pm to midnight.
Tonight on BSX, don't miss British pornstar and OnlyFans content creator Alex Le Tissier. She's scheduled to play all night long with her vibratoy, so you can send buzzes directly to her pussy. Make sure to tune in for a great night of solo sex and XXX cam action. You won't regret it!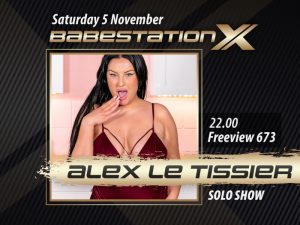 Tune in to BSX tonight to watch Alex Le Tissier's live solo sex show!
BSX Tonight is a live solo sex show going out on cam and on pay-per-view tv that will be sure to leave you wanting more. Alex Le Tissier is a trending solo sex performer who will be performing live on BSX tonight at 8pm. Her show is sure to be hot and steamy, so don't miss it! As always, BSX is a safe and secure babe channel where you can watch live sex shows without any hesitation. So, what are you waiting for? Watch Alex Le Tissier's live solo sex and adult phone chat show tonight!
Frequently Asked Questions
What is BSX?
BSX is one of our dirtiest, live, fully uncensored, dirty chat babe channels featuring live babes stripped and revealing everything to you while you can call them up, for some interactive fun. On BSX, you can expect an XXX action with a well-known personality from the world of British porn. You get to ask them anything and request them to do whatever you want! So if you're looking for a unique and horny way to spend your time, then BSX is definitely worth checking out!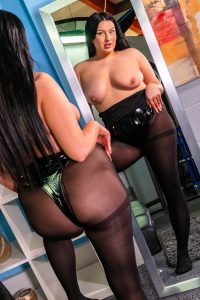 Who is Alex Le Tissier?
Alex Le Tissier is the daughter in law of retired English footballer, Matt Le Tissier who is widely regarded as one of the greatest players of his generation. He started his professional career with Southampton in 1986 and went on to play for other English clubs like Newcastle United and Chelsea. He also had brief spells in Italy with AC Milan and Spain with Valencia. In 1990, at the age of just 25 years old, he became the youngest player ever to score in the English Premier League. He scored a total of 161 goals in 443 appearances throughout his career. After retiring from professional football in 1998, Alex has been steadily building her followers on Babestation and OnlyFans, becoming one of the most popular babestation daytime and night time tv babe channels phonesex operators and content creators we have!
How can I watch BSX tonight?
There are two ways to watch BSX tonight. The first is to subscribe to the Babestation VIP members area. The second is by tuning into Freeview tv channel 174 and pressing the red button. This will give you access to all of the live shows and pre-recorded content that is scheduled to play throughout the night.
Conclusion
Don't miss Alex Le Tissier tonight on BSX from 8pm to midnight! Tune in to catch her live solo sex show and get your dose of pleasure!