The Sensational Return of Caty Cole Nude on Babestation
Babestation fans were so excited when a surprise appearance from Babestation babe Caty Cole on the 30th June after a 2 year hiatus.
SHE IS BACK! LONG LIVE THE QUEEN! And she hasn't changed a bit! Still perfect in every way!
Caty looked even sexier on her return and her tits look smaller to , they are very nice.
Caty showing us what it's all about. Good to have her back.
Caty was on again last night. She looked fantastic & was on fantastic form throughout the night 
Caty Cole has consistently shown great ease in posing topless and nude for the camera, clearly demonstrating her passion for her work. With remarkable versatility, Caty can portray both a sweet and innocent girl next door and a provocative dominatrix, skilled in various kinks such as bondage, JOI (jerk off instruction), deepthroat with dildos, and foot worship. She actively engages with her fans on social media platforms and frequently creates personalised adult content videos on platforms like OnlyFans and Spankbang.
🥇UK Adult Awards Babe of the Year 2020
🥇UKBC Queen of Babestation 2020
🥇UKBC Hall of Fame 2020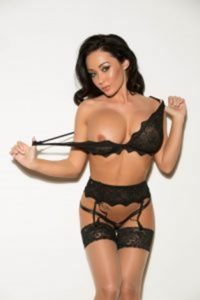 Caty Cole – History on the Babeshows
Her actual Babestation debut came on the night of 11th to 12th September 2009, but let's not get ahead of ourselves. When Caty Cole arrived at the Babestation studio, she quickly caught attention as a unique and valuable find due to her shy and enthusiastic nature, resembling the girl-next-door archetype.
Despite being Amanda Rendall's sister, there is a stark difference in Caty Cole's sexual energy and explicitness compared to her renowned glamour model sibling. Instead, Caty Cole emanates a more understated and captivating kind of sex appeal that leaves viewers infatuated with her flawless physique, alluring eyes, and irresistible charm.
Read more about Caty's history on the babeshows and check out this video interview introducing Caty Cole.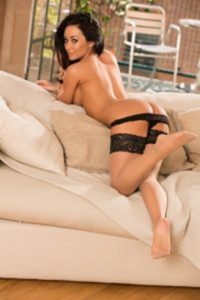 Caty Cole, standing at a mere height of 4ft 11in, is among the most petite individuals on the babeshows However, do not be deceived by her small size – she possesses a fiery nature and effortlessly takes control of misbehaving callers and submissives. Despite her gentle demeanor and adorable appearance, Caty Cole can transform into an intimidating mistress when the occasion calls for it. And no one can pull off fishnet stockings and PVC boots quite like her.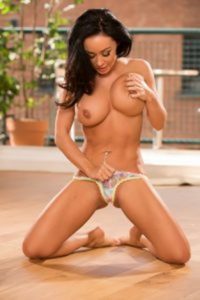 Nude Lesbian Girl Girl Shows
Caty has gained a reputation for her sensational Girl-Girl lesbian nude cam shows, with one of her most captivating performances being alongside the enigmatic Mica Martinez. They rapidly gained a reputation as an irresistible duo with their sizzling appeal! The on-screen connection between the girls was undeniable, evoking a sense of electricity and intense closeness every time they appeared on S66 Cams, webcam or BSX together.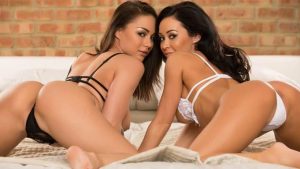 Fans also loved to soy on the pervcam with Ashley Emma & Caty and of course Kandi Kay.
Have you ever experienced intimate conversations over the phone? Caty Cole, a nude model, enjoys providing enticing JOI (Jerk Off Instruction) sessions or teasing individuals with her petite size 3 feet.
Caty Cole Livecam
Caty Cole is a popular performer on Babestation TV, Pervcam, and Cam, known for her raunchy shows. She embraces nudity and enjoys putting on a captivating display for her audience. Instead of simply stripping off, Caty prefers to treat her viewers to a slow and sensual burlesque-style strip tease, building anticipation before delving into more explicit content.
"I prefer to wear something subtly revealing at first, like a short T-shirt without a bra, allowing my under boob to occasionally flash on the screen. This is sure to capture their attention. Additionally, I use my hands under my top to stimulate my nipples, which are fortunate enough to be quite prominent and visible through most of my clothing. When we switch to Private mode on webcam, I also enjoy engaging in C2C (Cam-to-Cam) interaction for a more intense experience, especially when I can observe the size of the other person's genitals and witness their actions I'm such a horny slut."
With their explicit content and sensual nature, Mica and Caty engaged in passionate lesbian phone sex with their callers before engaging in sensual and steamy physical contact, including naked caresses and kisses, leading to intimate fingering.
Babestation Babes with Big Tits!
Over the years there have been countless models and webcam performers coming through the doors at Babestation HQ and, as you would imagine, plenty of them are hiding big tits under their t-shirts. Here, we thought we would celebrate those t-shirts coming off with some classic babeshows girls and British porn stars, past and present. .
Come and have a look at our Big Tits picture gallery
Finger Lickin' Good with Babeshows Brunette Caty Cole
Caty Cole is a well-known figure in the babeshows industry, with her involvement in Babestation TV, Sexstation, Studio 66, and other platforms. She has been captivating viewers since the early days and continues to do so. Caty Cole secret lap dance shows.
Watch a Free VIDEO finger lickin good with babeshows brunette caty  and interview with Caty as she takes a break from her hot naked pussy play shows and nude babestation night time shows to chat about her history in the sex industry.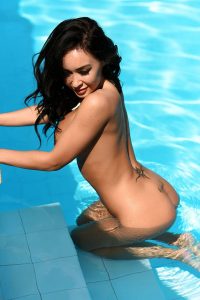 Caty Cole Underwater
You can enjoy exclusive naked videos of Caty Cole in the VIP Members Area on Babestation. These videos include some sizzling girl-girl content featuring Caty and Mica Martinez.
Caty Cole webcam
Oil Everywhere
Caty Cole thoroughly enjoys wearing a black lacy bra, stockings, and matching panties. She engages with her callers while showcasing her attractive rear end, occasionally even applying oil to her body.
To find out Caty's Babestation schedule, you can visit the official Babestation website or check their social media pages for the latest updates.
The schedule typically includes the dates and times when Caty will be appearing on the show, allowing you to tune in and enjoy her performances.
Does Caty Cole Babestation have any other social media accounts or is she only active on twitter?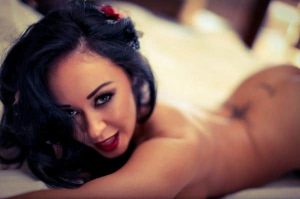 Caty Cole is active on various social media platforms, including Caty Cole UK Twitter, Instagram, and Facebook. She uses these platforms to connect with her fans and share updates about her career. Be sure to follow her on these accounts for the latest news and content.
This Scottish enchantress is highly engaged with her Caty Cole Onlyfans account, Caty Cole Twitter, as well as the babeshows. She thoroughly enjoys showcasing her nude curves in behind-the-scenes pictures and videos.