Just when I thought my booty shorts and vest tops were about to see some action, the freakin rain appears, alas my slut-wear will sadly have to wait. On the plus side; at least Babestation is jam-packed with entertainment to keep you warm on those drizzly evenings!
Babestation.tv
Check out our video updates coming to the members area of the site this week:
To watch the uncensored full versions of these videos and hundreds more, simply sign up as a VIP Babecall member and receive a tonne of other benefits. Register here:
Babestation Daytime
Friday 27th April
5am-2pm: Charlie C, Mica, Danni Levy, Maisie, Lucie Jones
12pm-8pm: Rosie Lee
2pm-10pm: Aemelia Fox, TJ, Atlanta, Daisy Dillon
Saturday 28th April
5am-2pm: Tanya, Aemelia, Atlanta, Sadkia, Chloe L
12pm-8pm: Bella
2pm-10pm: Cali, Scarlett, Beth, Kim J
Sunday 29th April
5am-2pm: Cali, Mia, Beth, Chloe L, Kim J
12pm-8pm: Tara T
2pm-10pm: Ella Mai, Tara M, Jessica Evelyn, Simone Jay
Babestation Nightshow
Friday 27th April
Dannii Harwood, Ashley, Alice, Jada, Lucy Morgan
Saturday 28th April
Priya, Lori, Nicole, Chloe, Taylor Rose
Sunday 29th April
Priya, Nicole, Alice, Bella
BSX
24th April – Atlanta solo
25th April – Selection of X-Rated scenes
26th April – Scarlett solo
27th April – Candy Sexton solo
28th April – Sapphire & Beth girl-girl
29th April – Karina Currie solo
30th April – Lynda Leigh solo
Babestation Cams
There's a '4 day foreplay' promotion running on our cam site this week, where you'll see our hottest babes starring in some truly epic girl-girl shows, for 4 days running! What a week!!
Thursday 26th April
Beth & Bella go boob-to-boob for a few rounds of oil wrestling! Forget WWE, this is where the real action is!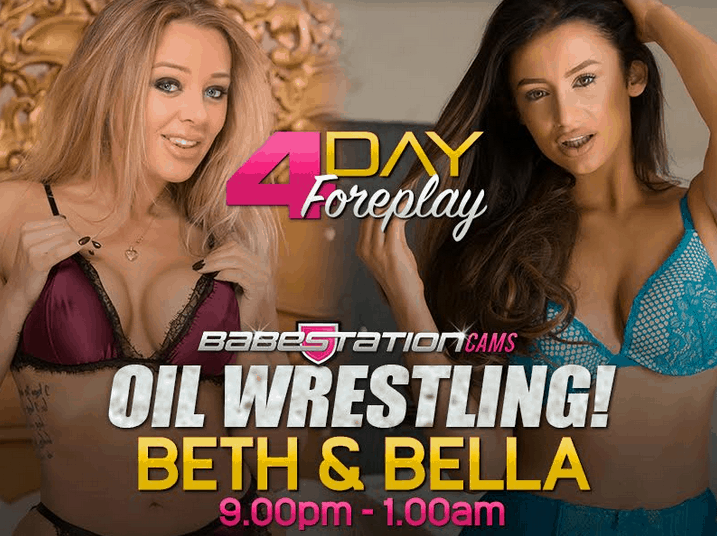 Friday 27th April
To coincide with the release of Infinity War, Priya & Nicole will be your sexy superheroes ready to avenge anyone who gets in their way of getting naked!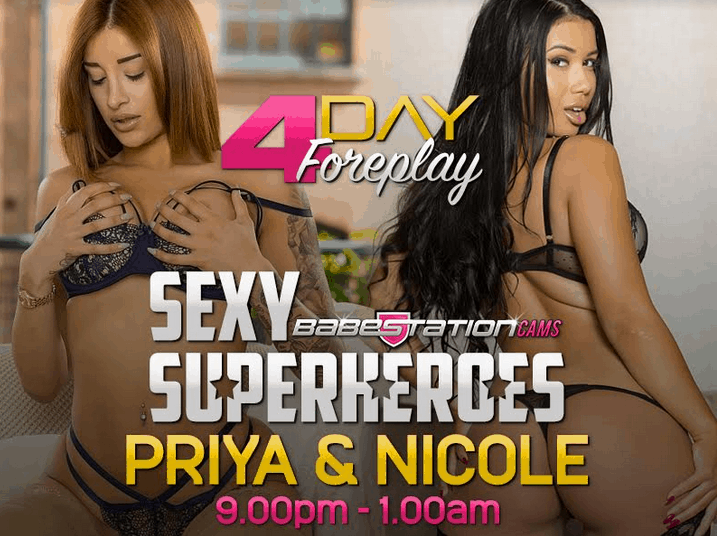 Saturday 28th April
Jada & Alice have a night to remember and reveal all of their deepest, dirtiest secrets!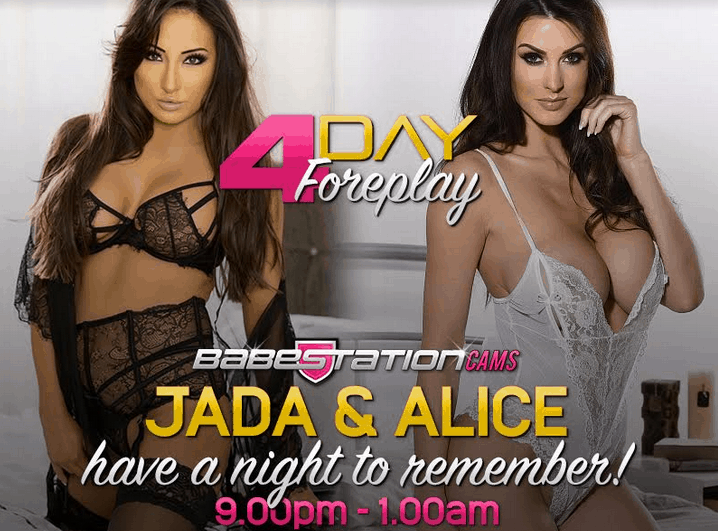 Sunday 28th April
Scarlett & Aemelia strip down and pleasure each other in a girl-girl special to wind down a truly awesome week!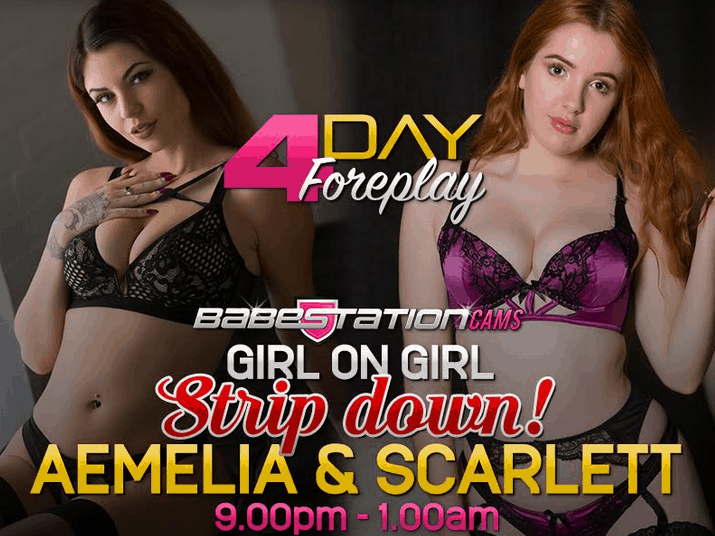 Head over to our forum for more news, updates, juicy gossip, or just to chat with like-minded people. It's the place to be! https://www.babestation.tv/forum/
Enjoy, pervs! xxxx