Camming with Kerrie Lee
As a lover of oiled up tits and ass I couldn't say no to a sexy cam session with the undisputed queen of the Babeshows and lover of oiled up tits – Kerrie Lee. I've been watching Kerrie since she first started on the babe channels and I couldn't get enough of her petite slender figure, big fake tits and peroxide blonde hair.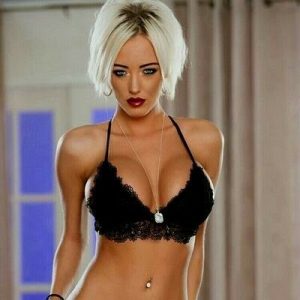 I've always loved UK porn and Kerrie Lee oily slut was a hot blonde babe who ticked all my boxes. During a particularly spicy webcam session one rainy evening, Kerrie was driving me wild with her topless and nude antics. Pretty much as soon as I entered her private webcam chat room on Babestation Cams I could see she was ready to get down and dirty with lots XXX phonesex action. Kerrie Lee had a look of pure sex in her eyes, like she was ready and turned on like the kind of temptress you see in a Brazzers film on Pornhub. Having previously spoken on a few occasions,  Kerrie knew exactly what I liked and she wasted no time in getting naked. I love a filthy quickie sometimes but today I wanted to take my time with Kerrie's nude curves.
Kerrie licked her lips as she came up close to the camera and told me I was going to enjoy what was coming. I sit back, cock in hand as Kerrie grabbed the oil. She flips open the cap and proceeds to pour nearly half a bottle of oil all over her perfect round topless tits. Looking like an oiled up porn star, Kerrie massages the oil onto her boobs and lets the excess oil drip down her toned abs and between her legs. I can't help but stare at Kerrie's delicious shaved wet pussy which is now getting nicely coated in oil. Kerrie lays on the carpet and pours the rest of the bottle all over her tight wet snatch which looks ripe for fucking. Kerrie Lee pull out a dildo and starts sucking it eagerly, telling me that she loves giving a blowjob and swallowing cum.
As Kerrie Lee fingers her wet oiled up pussy with one hand and face fucks her eager mouth with a dildo with the other, I feel like I might explode. But not before Kerrie bends over with her oiled ass in the air while she fucks her pussy with the 8 inch dildo. I imagine the dildo is my dick sliding inside Kerrie and as I squirt a hot load all over Kerrie's ass she screams with pleasure as I have the most intense orgasm I've ever had!
Watch more of Kerrie Lee's archived shows by becoming a Babestation VIP member