In the world of adult entertainment, nothing is more popular and unique these days than live webcam porn. Sites dedicated to this genre are popping out like crazy, but it doesn't come as a surprise. The traditional ways of enjoying pornographic content, i.e. a guy and girl getting it on in front of a camera, are no longer as inviting as before. Porn fans are looking for ways to enjoy their hard-earned money on specific subscriptions. The thing about live webcam porn is that the cam girls who are performing it are usually alone, doing their stuff in front of a live audience or customer. So, the success of this porn category lies in the marketability of the model.
The Hottest Webcam Performers on the Web
The ones who perform live using their web cameras are aptly called "cam girls." They're the new breed of porn stars who perform without the usual studio production and fancy cameras. Nonetheless, these amateur cam girls are quickly replacing the well-established porn stars we've known all these years. And if you're new to this, then we're more than happy to let you in on the hottest cam girls out there.
1 – Caty Cole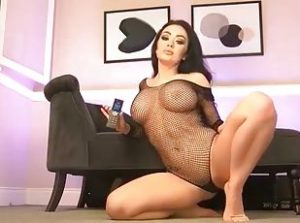 This Scottish beauty exemplifies how a perfect cam girl should be. She's based in London and is one of the most sought-after performers in that side of the world. Before taking her act in live webcam shows, she was a staple in babe channels, including Studio66 and Babestation. Today, Caty Cole on webcam is one of the worthiest live shows that money can buy.
Caty is one of the few web cam girls out there with a legitimate presence on social media. Her Twitter account is filled with content and updates. You can also see her profile in the most popular webcam sites on the internet. Interestingly, Caty has a younger sister named Amanda Rendall, who also works in the adult entertainment industry.
2 – AylinSkyX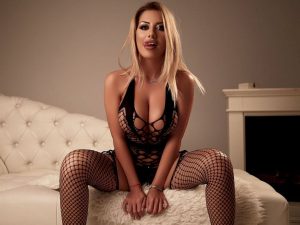 Don't let this seemingly innocent face fool you. AylinskyX sure can strip and make you wet your pants in just one webcam session. It's not often that you see young cam girls who are genuinely happy getting naked and playing with herself on a live sex cam show. Most of her online reviews rave about her cheerful attitude and open personality.
3 – Lexie Ford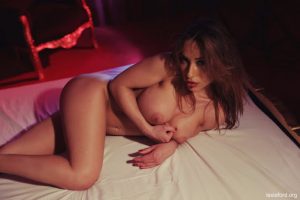 Lexie is everywhere. Like most of the girls in this list, she makes most out of her time as a popular webcam performer. We're quite confident to include her in this list of the most memorable webcam performers because of her versatility as a model on camera. Arguably the most noticeable physical attribute is Lexie's toned body. She's a Latina and with her unique appearance and consistent all-out performance in her live shows, Lexie is arguably one of the desirable girls to check out online.
4 – Sabina Dulce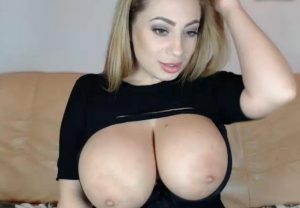 The name is prominent – this lass is a Latina, and quite gorgeous at that. Sabina may be older than most of the web performers in this last, but she sure can shake those booties. She's called the queen of ass shaking for a reason. If you're hoping to get the most out of your credits, then spend some of it to see Sabina do the grind. She's giving an all-out performance every single time, and it makes her fans go crazy.
5 – X_Lily_X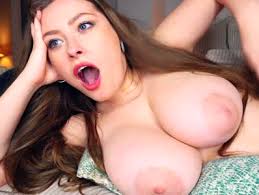 This webcam performer exemplifies the rare breed of adult entertainment actors. She has this irresistible face and a sweet smile. If you're a fan of substantial artificial tits, then look for someone else. Lily managed to grow a loyal following in the adult cam circuit by showing off her natural tits – the ones that best represent your lust for your next-door neighbor. She's one of those cam girls who know how to turn you on by simply being herself. When she gets naked, better prepare yourself.
6 – Cherry Crush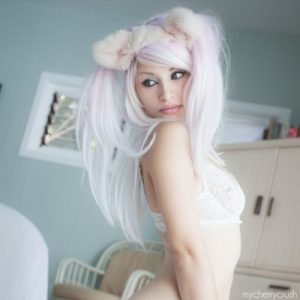 Cherry Crush will rock your world with her all-out webcam performances. She's an established star in the world of ASMR, but we think that her careless POV-style blowjobs are what makes her stand out. We didn't realize that sloppiness could be a good thing. Cherry is one crazy cam girl, and if you're looking for something unique to wank on, do yourself a favor and check her out. Cherry is an ideal choice for anyone who hasn't tried adult webcam before. She'll give you that "baptism of fire" you need to kickstart a new addiction.
7 – Rider Sara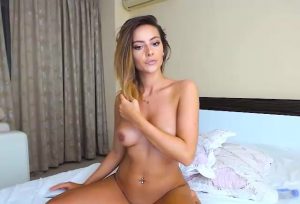 Rider Sara's field of expertise is partying. You'll agree with us once you see her perform on a webcam. She's just full of energy, and you might want to prepare some extra money or credits to max her out. This Latina bombshell looks gorgeous when dressed up; how much more when she's naked and wet? She's young and will do whatever you want in a private session.
8 – Caylin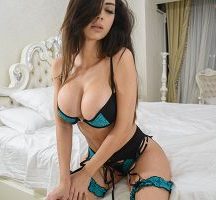 We like to call Caylin as underappreciated in the world of sexy cam girls. She looks innocent, doesn't have any tattoos, and acts as if she's new to this business. But then again, it's a facade that seemingly opens once she starts performing live. Caylin quickly transitions from an innocent and sweet girl into a naked goddess with nothing to hide. Her hot nude photos, coupled with an angelic face, makes her one of the rising stars in this industry.
Every webcam performer has something unique to offer. You won't know what you want if you don't start exploring the ocean of options out there. From young libertines, co-eds, and teens to hot moms, established porn stars, and crazy girls – you're sure to get anything you want from a webcam performance. All it takes is your commitment to spend your hard-earned money for lovely creatures to start undressing in real time.