Blonde curvy glamour model, cam girl and live babeshow star Lucie Jones first made her entry to the world of glamour back in 2017 when she heard through a friend that Babestation were looking for hot TV presenters. Lucie didn't have much experience in the industry but she loved posing in front of the camera and she would take every opportunity take sexy pics at home to upload to her Twitter and Instagram accounts. She was working as a waitress when she went for the Babestation audition but after her first appearance on the show she knew it was a career she wanted to pursue. She quit her waitressing job and the rest is history.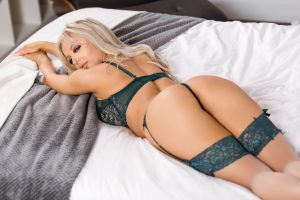 Blonde and curvy with big tits and a big ass, Lucie is the sexy Playboy babe ever man wants to fuck. Lucie admits that before she started appearing on the babe channels she would sit at home most weekends watching watching X Factor or Eurovision but since becoming a glamour model and babe channel girl she spends her free time either in the gym working on her epic booty or on webcam where she likes to strip topless and nude and oil up her hourglass curves.
Known as the phone sex queen and an expert in kink, Lucie Jones can be anything you want her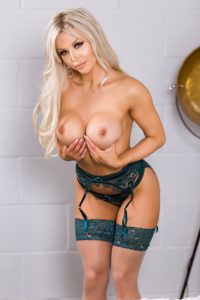 to be and she gets incredibly turned on when hearing about all of your dirty porn fantasies and fetishises. She can be your sweet and shy girl next door dressed up in stockings and a dress or she can crack the whip as your latex laden dominatrix and get you off with her knowledge of feet worship, JOI, bondage and spanking. Lucie clearly loves what she does and she adores talking to new people. Whether she's pouring oil all over her tits and ass or giving a detailed description about her blowjob technique, this smoking hot blonde will drive you wild with her dirty talk and pussy flashes on cam and Pervcam!
Check out her nude pics and vids on the Babestation VIP members area