BTS Majorca 2011 – This blog takes us back to 2011 when Babestation flew their most popular live babeshow models out to Majorca for XXX fun and nude photo shoots. We assumed this footage was lost but it was recently unearthed in a box of tapes in an incorrectly labelled box of cam tapes. What a find! Some of the video is a bit shaky but we think it lends to its nostalgic charm.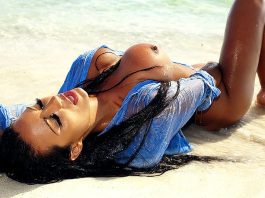 Right, let's check out the video – you'll see iconic babe channel veterans such Delta White, Leah Jaye, Lilly Roma, Tiffany Chambers, Kandi Kay, Preeti, Priya and Paige Tyler. In the first scene you'll see some of the girls including Babecast legend Daryl Morgan lounging peacefully on a beautiful yacht. It doesn't take long for the girls to remove their bikini tops and show off their topless figures to the cameraman. During the first section of the video the girls can be seen chatting candidly amongst themselves about movies and having a laugh together. It gives a really great insight into what the girls are like behind the scenes.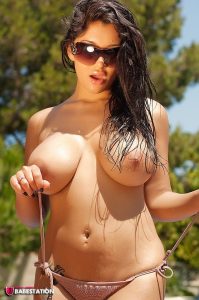 Next we see British pornstar and inked goddess Delta White laying on her front sunbathing while the cameraman laps up the amazing view, and we aren't just talking about the coastline. Delta's tits and ass are the main focus of the shot until Lilly Roma walks over with her massive tits out. You'll also see Babestation Daytime fan favourite Vanessa Walker sunning herself with her small perky tits on display. After half an hour sailing through the crystal clear ocean, the yacht drops t's anchor so the babes can take a dip in the ocean. Paige Tyler is the first to jump in. Paige dives in and upon coming up from underwater, realises her knickers have come off. Oops. She certainly isn't shy and cheekily swings her wet knickers above her head like some sort of dripping wet cowgirl.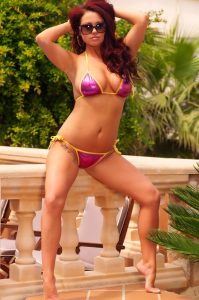 Next you see the girls taking it in turns to ride a white jet ski. Vanessa Walker seems to have the most fun during this activity and you can see her giving it some gusto. It's like watching a female James Bond or Lara Croft. Lilly Roma and Delta White went out on the jet ski together with Brunette Lilly in the driver's seat. Both girls' tits were bouncing all over the place whenever they hit a wave. The end of the video sees Delta White pointing at a nude man on the beach and giggling about his ass crack. She also mentions that she's got water "in my pussy' from the jet ski ride. It's truly reminiscent of the fun times we had during those simpler times on the babeshows. Delta was perhaps the biggest X-lister on the Majorca trip, with a rap sheet including films Brazzers and Fake Taxi. She also had her own BSX series and featured in many gangbang and bukkake scenes on Pornhub.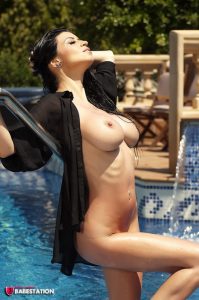 There are plenty more videos in the VIP members area if you're after something more explicit. We've got Mature British porn stars and Teen 18+ babe channel newbies starring in solo masturbation and lesbian girl videos. If you'd like a more interactive experience feel free to browse the girl's individual profile pages for a private webcam show featuring buzz toys, pussy play and sexting.