Uh oh, shits about to hit the fan. The internet as we know it is about to change forever, and it ain't pretty. As of today (June 20th), a new European copyright law known as Article 13, has been passed which will make memes illegal by censoring users' content before it's posted online. Thankfully Britain's favourite babe channel is safe – nothing will stop you fellas from getting your daily fix of boobies but it's still pretty shit that the government are actually trying to censor the internet.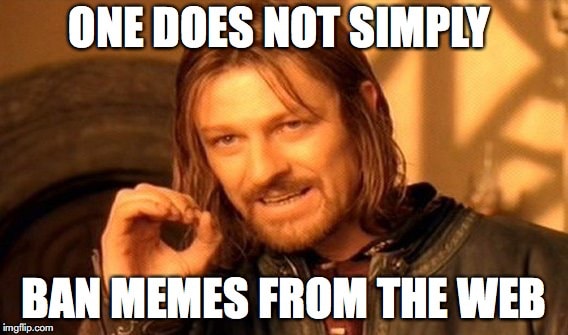 The new law will force all the tech giants such as Google, Microsoft, Facebook and Twitter to use content recognition technologies that will scan for copyrighted videos, music, photos, text, code, pretty much anything, and delete it. This will basically stop you from being able to create or share memes, create remixes and screenshot. Even parodies could end up being deleted by the censorship bots.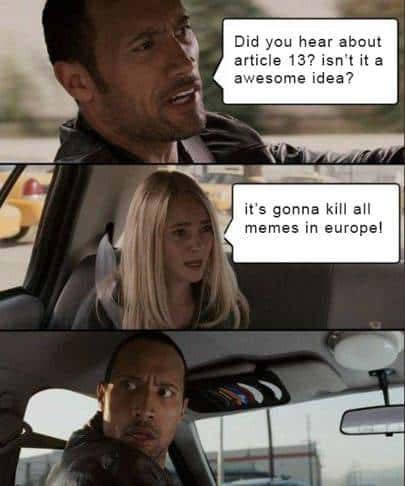 An open letter to the President of the European Parliament, from some of the world's biggest technologists explain why this law is a pretty gash idea. The letter states:
Article 13 takes an unprecedented step towards the transformation of the Internet from an open platform for sharing and innovation, into a tool for the automated surveillance and control of its users. It's a direct threat to the established legal notion that individual users, rather than platforms, are responsible for the content they put online.
Security specialist Bruce Schneirer says:
Article 13 effectively deputises social media and other Internet companies as copyright police, forcing them to implement a highly invasive surveillance infrastructure across their entire service offerings.Aside from the harm from the provisions of Article 13, this infrastructure can be easily repurposed by government and corporations, and further entrenches ubiquitous surveillance into the fabric of the Internet.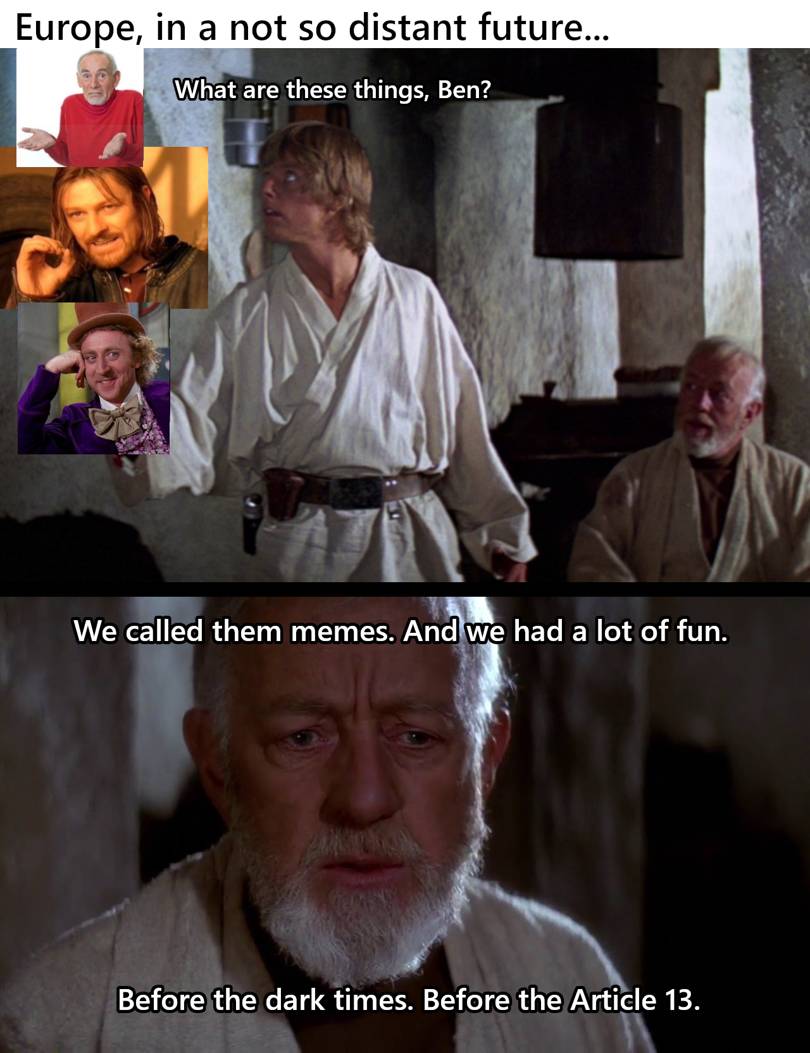 Tis a sad day for the internet, but we are Brits godammit and we must carry on. They can take our memes. They can take our remixes. But they cannot take our naked ladies! FUCK THE ESTABLISHMENT! Go and drown your sorrows with a faceful of clunge by visiting https://babestationcams.com There are plenty of gorgeous babes just waiting to show you their goodies. I guarantee it'll sort you right out!