The latest installment of the Mr BSX diaries recounts his experiences during content shoots with some of the most prominent British porn stars from the last decade. This particular story is undoubtedly the most outrageous one we have come across so far! I won't give away any details, but continue reading below for the complete account of what occurred when Amanda Rendall and porn star Michelle Thorne, two renowned British porn performers, were given access to a selection of high-end pornstar wine.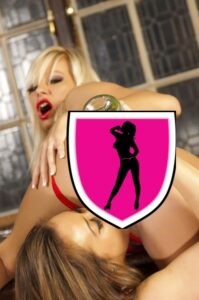 NOV 30 2011: AMANDA AND MICHELLE GATECRASH A POSH WINE TASTERS EVENT
I have to be honest with you, shooting this scene was quite challenging. When I first read the Production brief that stated "Amanda and Michelle attend a fancy wine tasting party," I felt discouraged. The idea of having those two together in a room with numerous cases of wine seemed like a recipe for disaster. It was clear that accomplishing our tasks would be no easy feat.
I arrived at Portland Manor slightly ahead of schedule to prepare the set. Fred, the manager, was busy cleaning up after a party held the night before with some important individuals from a major retail company. "I have a few cases that you can use for the set, but be careful, this is quite expensive wine. I don't want those two drinking it all," Fred warned me. "Alright, Fred, no worries. These bottles are only going to be used for decoration anyway. I'll place a few bottles of Echo Falls strategically for the close-up shots."
Michelle and Amanda arrived promptly, and their faces immediately brightened with excitement when they saw the assortment in front of them. Amanda couldn't resist expressing her curiosity about a particularly pricey bottle of Bonnes Mares Grand Cru, asking, "Is it quite expensive?" as she and Michelle eagerly began opening the wine. Michelle became overwhelmed with excitement as she carefully held a superb bottle of Vosne Romanee Premier Cru, and playfully added, "I thoroughly enjoy savoring something full-bodied and flavorful," which caused both of them to burst into laughter.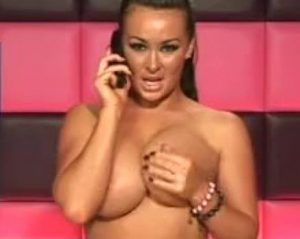 Michelle Thorne Babestation VIP
While progressing with the shoot, both girls continuously consumed bottle after bottle. Despite my efforts to persuade them otherwise, their insatiable love for this delightful wine remained unquenched. When I mentioned taking away the remaining bottles, Amanda responded with a menacing look and said, "You don't take downtown Tokyo away from Godzilla," as she continued to gulp down the wine. Well, who would dare argue with her?
For the final scene, it was necessary for her to pour a glass of wine over her intimate area while Michelle caught it using a funnel and poured it back into another bottle. I foolishly believed this would be simple.
Yes… she poured the entire bottle over her soaking wet genital area, which had become moist from the intense activity with Michelle. Then, she returned the liquid back into the bottle. Now, I was faced with the challenge of explaining to uncle Fred about his vintage Cru that now had an added taste of Amanda's genitalia.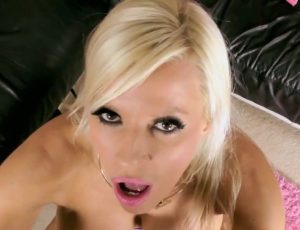 What are some of the common types of Michelle Thorne Porn videos?
Some common types of Michelle Thorne porn videos include solo scenes, lesbian scenes, hardcore scenes, and group scenes. She has a versatile range of performances catering to different preferences and interests in the adult entertainment industry.
See more videos like these in the Babestation VIP members area. old school babe channel babes from sexstation, rampant tv, even Studio 66 are in there as well as current trending babes from pervcam and babecall.
How Old is Michelle Thorne?
Michelle is 47 years old, born in Bristol in 1975.
Michelle Thorne Videos
Watch These Live Babeshows This Weekend
Blonde Pornstar MILF Michelle Thorne Fucks Brook Logan
Michelle Thorne Gallery
Michelle Thorne Blonde MILF Pornstar
British Blonde Girls Of The Babe Channels
Babestation British XXX Porn Stars
Tags
milf blowjob big tits stockings milf michelle thorne
fucks fucked cumshot blonde milf amateur michelle thorne fucks
pornhub pov min gangbang dick cock bdsm august
kerry louise high heels hd slutlingerie latex jasmine handjob
dp double penetration busty blonde bbc lesbian sex bristolsexy high heels
threesome stud masturbation group sex gemma massey deep throat
big cock big boobs anal sex xhamster