Babestation model Zoe Grey, has made headlines by sharing her unconventional relationship. Zoe Grey was featured in an article for Lad Bible where she goes on to discuss her relationship with her boyfriend, Matt, and the fact that she chose to open up their partnership to include new people. Some people call it swinging whilst others call it polyamory. Whatever you call it, as long as it's between consenting adults and nobody is being hurt, it's all good. British porn star Zoe Grey and her partner Matt, met around four years ago through  social media. The pair come from the same town so they already had a few friends in common. Matt had previously been cheated on in his past relationships while serving in the army which made him keen to explore a more unconventional relationship dynamic with Zoe.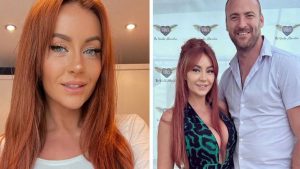 Matt's inclination towards having an open relationship was discussed openly with Zoe from the start. Zoe said:
"He was upfront about this when we first connected. I was able to explore connections with other men as long as I shared experiences and videos with him." 
Zoe embraced this arrangement with an open mind, and as she became more comfortable, she realised it was something that excited both of them. After a while, Zoe expressed her desire to watch Matt with other women. Though he was initially apprehensive by this idea, Matt ultimately agreed to fully open their relationship. Zoe highlighted the high level of trust between them, which completely squashed any concerns and worries about infidelity and dishonesty. Their bond and their relationship became incredibly solid as a result of their open relationship.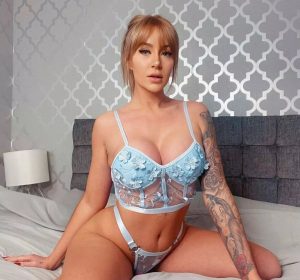 The couple's journey began with Zoe meeting other men through a website, and later Matt met other women. Eventually, they ventured into clubs and private swinging events where they got to meet new people together. While there was nervousness initially, Zoe confirmed that the pair have an amazing relationship and are happier than ever. In order to make their arrangement work, Zoe and Matt established ground rules from the get-go to ensure their mutual understanding. When they first started, they avoided kissing other people because they felt it was too personal. However, over time, this changed, and now they're comfortable with kissing. Their key rules now involve mutual attraction, safety, and using protection.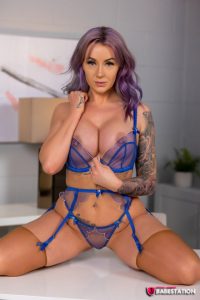 Zoe stated that opening their relationship brought her and Matt closer together. Although occasional moments of jealousy can sometimes creep in and are totally natural, communication plays a crucial role in addressing these feelings. They've encountered negativity online and faced questions from friends, but Zoe Grey is adamant that their choice has brought them immense happiness. They've even made lifelong friends through this lifestyle. In essence, Zoe and Matt's unique relationship dynamic has proven to be a source of fulfillment and happiness.
If you want to find out more about Zoe's open relationship, watch the full interview in the Option One Podcast:
Engage in an adult phone chat with inked porn star Zoe Grey on Babestation or take her private on cam for an intimate nude display and to send a buzz to her vibratoy. This babe loves to chat about all your naughty kinks and she likes to keep up with current UK porn trends. Enjoy cheap phone sex with Zoe or take a glimpse at her pervcam for naked pussy teasing and big tit porn. This live babeshow model often features on BSX so check out the updates in the schedule. Alternatively, sign up as a VIP member to access unrestricted porn videos featuring the Babenation models.