Having one the weekly leaderboard top earning babe on Pervcam three out of the last four weeks, this month's Babe Of The Month Award can only go to the dominating Nirvana Desire.  She's new to Babestation Cams and if you havn't yet had the pleasure of catching this hot Ukrainian babe on babestation's live sex cams yet, this BOTM interview is bound to enlighten you as to what you're missing.
Babestation: Nirvana, it smells like you've just one Babe Of The Month for November, congratulations!
Nirvana Desire:  Thanks, I didn't even think I could get such recognition!! Thanks a lot!! And what does this recognition give me?
Babestation:  Endless bragging rights!  OK, here's your first question…How long have you been doing cams for? (including before BS)
Nirvana Desire:  I have been working as a webcam model for almost 5 years.
Babestation: How would you describe one of your cam shows in 5 words?
Nirvana Desire: Beautiful music, beautiful dance and hot show
Babestation: How did you get started with BS Cams and what do you like about it compared to other cam sites?
Nirvana Desire: I started in May of this year and was a little confused because your platform is a little different from the platforms I am used to working on. Namely, that I did not have experience with two cameras and without the restrictions of working in a free chat (as it was until recently time) I went online for only a month and could not get used to it .. I left work on your platform for a long 5 months and only 5 months later I decided to try again .. And I am glad that everything worked out and I didn't go online again for nothing! I met a man who gave me a chance to become a winner! I like working on your platform because the men of England are very well-mannered and attentive! Your platform with good technical support who is always ready to help! It is very rare when technical support goes to meet female models! Thanks for your great job !!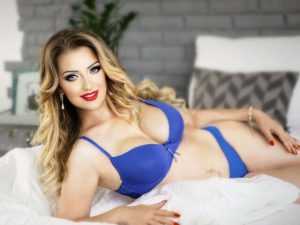 Babestation: What's the strangest request you've ever had on cam?
Nirvana Desire:
Strange request?? – There are a lot of such, but one will be remembered for a long time! The visitor asked me to wear high-heeled shoes and pretend that I step on his face for 8 hours in a row in the most expensive
VIP
chat) lol
Babestation: What's your favourite type of show to perform on cam?
Nirvana Desire:  All 5 years I have been working with the same show love on camera! Each of the visitors is looking for attention, good attitude towards oneself and love on the site! And I try to give them what they came for. Almost all visitors love natural, honest, beautiful girls – you need to respect the desire of each visitor! Therefore, on many platforms, I often visit the selected top models.
Babestation: What have you always wanted to try on a cam show but never had chance to do yet?
Nirvana Desire: I think that I would like to be like your girls – models – with big silicone breasts or big lips) lol But I am what I am and naturalness has always attracted men of any nationality! In my shows, I would not want to change something or apply a different way of working – then I will lose my zest that visitors like)