Babestation X With Epiphany Jones, Cici Anders and Zoe
Are you curious about Babestation X? Well, let's start with a brief introduction. Babestation X or 'BSX' is an adult entertainment channel that offers uncensored live babeshows, featuring some of the hottest adult performers you have ever seen. In this blog, we will get to know three of this weekend's performers, Epiphany Jones, babestationx model Cici Anders, and Zoe Grey. We will learn about their backgrounds, and what draws people to their individual charms. We will also go over how to access BSX, so you can indulge in your British pornstar fantasies to your heart's desire.

What is Babestation X?
Babestation X is a live and interactive porn experience that is part of the Babestation brand. The babe channel offers premium porn content, including live performances and high-quality porn videos, without the need for subscription. It also sometimes airs programs from the archives of Babestation Xtreme. Babestation X was originally known as Babestation Unleashed and is a popular choice for viewers looking for a more interactive xxx experience with phone sex and buzzes sent directly to their vibratoys.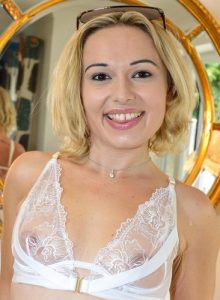 Who are Epiphany Jones, Cici Anders and Zoe?
Epiphany Jones, Cici Anders, and Zoe Grey are prominent names in the British porn industry and are among the most successful babes on BSX. Epiphany Jones is hardcore, cock hungry babe and has made her mark in the industry with her unique persona and sultry striptease shows. Cici Anders, on the other hand, is a confident lesbian performer who excels in dominating her partners on-screen, maybe when she performs her girl on girl action show with Zoe you'll get to see how dirty she can be. Zoe, with her strikingly beautiful looks, big tits and magnetic personality, is known for her sensual performances, she loves to fuck whether it's by/girl or girl on girl sex, which is why you shouldn't miss this weekend's girl on girl sex show with Cici and Honour.
All three women have different backgrounds and attributes that make them stand out and excel in their adult full-length scenes. Their personalities and talents make them distinct from the rest of the babes on BSX, which highlights their unique features and allure. These three babes have rightfully earned their reputations as some of the most popular and successful performers on BSX. They also feature heavily on sex streaming sites like pornhub in 1080p hd premium videos and best quality sex movies.
How to access Babestation X?
Babestation X can be accessed via the red button on Freeview channel 673. You can watch clips of BSX for free in high quality on mobile or web when you register on babecall app. However, to enjoy full access to BSX, including exclusive pic and video content, you need to join the Babestation VIP members area. The process is straightforward and requires you to follow a simple account creation process with a login and password. Once your account is up and running, you'll be able to enjoy the Babestation X experience like never before.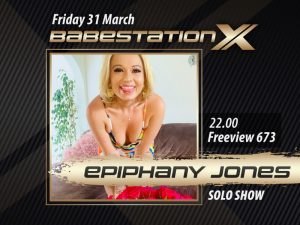 Conclusion
Babestation X is a premium adult entertainment service that is dedicated to bringing you some of the hottest models and performers in the British porn industry in a range of adult-only content from top xxx studios involving free British porn stars and strippers from the largest amateur porn community and the professional British porn industry. Epiphany Jones, Cici Anders, and Zoe are just a few of the many talented performers who showcase their skills and beauty on the platform. To access Babestation X, all you need to do is tune in to channel 673 and press red then start exploring the wide range of exclusive content on offer. With new videos, live streams, and regular updates, there is always something new and exciting to discover. Don't miss out on the endless hours of adult entertainment- join now.