May is finally upon us and I couldn't be happier. I would personally get on my knees and let May jizz all over my face because this cheeky little month is dishing out TWO Bank Holiday's!!! It doesn't get much better than that! Check out what's coming up this week.
Babestation.tv
Video updates coming to the members area of the site this week:
To watch the uncensored filth, simply sign up as a VIP Babecall member where you'll receive a load of other benefits includes daily video updates, free call credits and MORE. Register here:
Babestation Daytime
Friday 4th May
5am-2pm: Charlie C, Rosie Lee, Mia, Mica, Beth
12pm-8pm: Hannah C
2pm-10pm: Cali, Tara May, Daisy Dillon, Jessica Evelyn
Saturday 5th May
5am-2pm: Hannah C, Jasmin Marie, Cali, Tara May, Jessica Evelyn
12pm-8pm: Marni Moore
2pm-10pm: Dixie Love, Kim J, Ashley J, Chloe Love
Sunday 6th May
5am-2pm: Danni Levy, Marni Moore, Kim J, Chloe Love, Taylor Rose
12pm-8pm: Tara T
2pm-10pm: Dixie Love, Jasmin Marie, Bella, Rochelle
Bank holiday Monday 7th May
5am-2pm: Mica, Bella, Chloe Dash, Taylor Rose,
12pm-8pm: Danni Levy
2pm-10pm: Dani Maye, Ella Mai, Ashley J, Kiki Daniels
Babestation Nightshow
Friday 4th May
Dannii Harwood, Ashley Emma, Scarlett, Aemelia Fox, Dixie Love
Saturday 5th May
Olivia, Atlanta, Lori, Beth, Lola Darcy
Sunday 6th May
Sophie, Lori, Priya, Kimberly Heart
Bank holiday Monday 7th May
Scarlett, Atlanta, Nicole, Daisy, Beth
BSX
Wed 2nd – Jess Lloyd solo
Thurs 3rd – Selection of filthy scenes
Fri 4th – peaches & Candy girl-girl Star Wars night
Sat 5th – Scarlett solo
Sun 6th – Dani Maye solo
Mon 7th – Atlanta solo
Babestation Cams
Wednesday 2nd May
Daisy & Atlanta spread their long sexy legs and show you their goodies.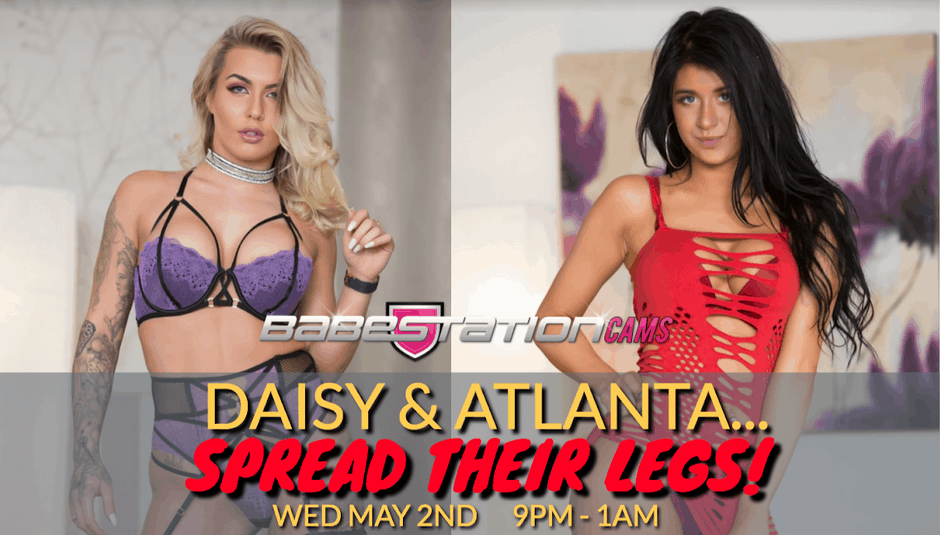 Friday 4th May
Nicole & Lori feel the force! May the forth be with you!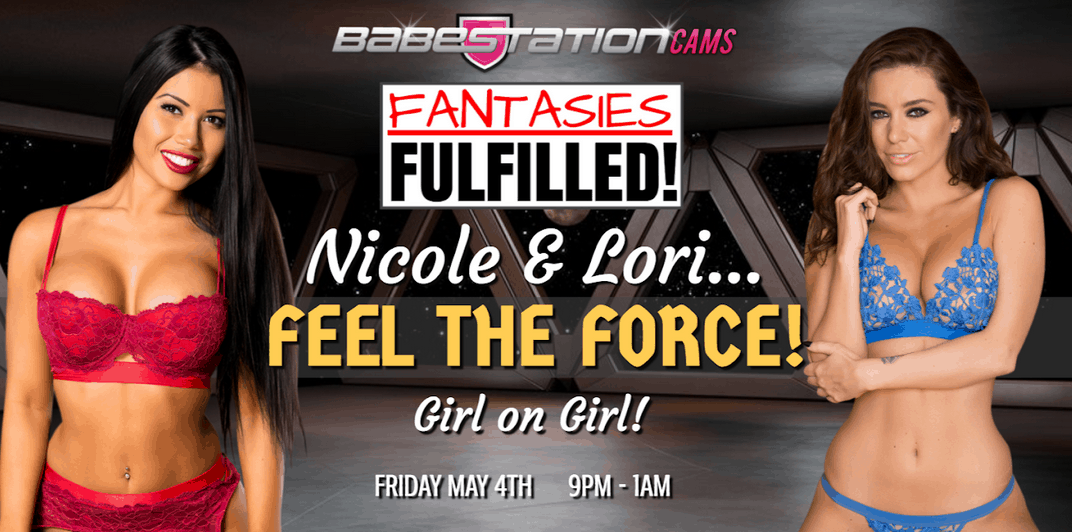 Saturday 5th May
Lynda & Priya are sexy ring girls in a boxing-inspired cam show to coincide with the Bellew V Haye fight.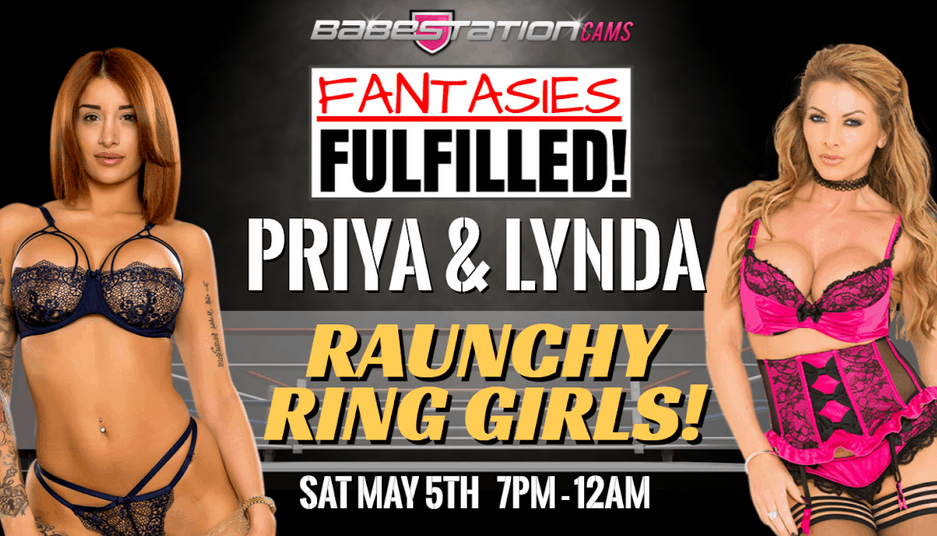 Catch you later mo-fo's xxxx