Red Light Central was formed by entrepreneur Phil Barry Bristol with his Pumpkin Studios company producing both porn and mainstream videos.  Barry had been providing models for Bang Babes so after Lollypop gate forced Bang Babes to end, Barry decided to start his own babeshow Red Light Central.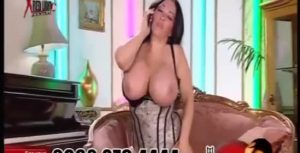 Married to popular porn star Cathy Barry who posted on the babeshows forum on 6th October 2010 that she hoped people were enjoying the new babe channel.
RLC rented air time on Sky EPGS belonging to Playboy TV, this would later come to bite them on their ass.
Being based at the large Pumpkin Studios in Bristol, Red Light Central had the best sets of all the live babeshows. London based shows like Babestation Studio66 TV and Xpanded could only dream of the space available to Red Light. It could only be compared with Bluebird but Bluebird only made use of their studios for a very short period when they first started.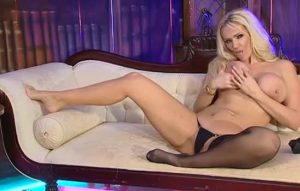 June 2015 it all changed. Playboy TV sold two of its EPGs to Xpanded and allowed Xpanded to also run a babeshow under the Playboy TV brand.  Red Light Central were without sky channels
A lot of their fans were disappointed as this extract from the forums shows:
my favorite ever babe channel end off, no one has put out more shows i have enjoyed, i loved the style of the production just gave me every thing i wanted,
also a real good bunch behind the camera who have only ever been nice and helpful to me big thanks to the following people Laura, Ani, Dave, Adele, Mellie, Lucy all put them self's out over the years to help me ,
some people give RLC a lot of stick but no channel has listened to what people want and always tried there best to make things happen more than them,
i really hope the web show will do well and that they will be back on tv soon the 900's are a lesser place with out them
Red Light Central started a webshow much like Sex Station had been doing for a few years, but most of their TV roster of girls left to join the main broadcast babe channels. Despite trying their best to find alternative airtime on SKY or Freeview and with the webstream Red Light Central eventually came to a stop by the end of 2015