Unveiling the UK Babe Channels: A Controversial Phenomenon
The UK babe channels have been a subject of fascination and controversy for many years. If you're a babeshow newbie, allow me to explain what it's all about. The live babeshows are often available through satellite and digital platforms, feature topless and nude models, aged between 18+ teens to British milf porn stars, who engage in naughty cheap mobile phone sex and intimate acts while encouraging viewers to call premium rate credit card phone sex numbers. With a mix of entertainment and erotic adult work style content, these channels have sparked debates surrounding morality and the objectification of women. This blog aims to shed light on the history and controversy associated with UK babe channels and dispel any myths surrounding them.
The Evolution of the babeshows
The origins of UK babe channels can be traced back to the late 1990s when adult phone chat lines began to emerge as a popular late-night TV phenomenon. These channels initially focused on promoting UK phone sex services and relied on seductive pictures to entice viewers. Over time, the format evolved to include live interactions between presenters and viewers, often incorporating games, competitions and cheeky banter.
Legal Battles
The rise of UK babe channels has not been without its fair share of controversy and legal battles. Critics argue that these channels exploit women. Some have questioned the moral implications of nude cams content being broadcast. Regulatory bodies, such as Ofcom, have received numerous complaints about the explicit nature of the programming and the potential harm it may cause. As a result, stricter regulations have been imposed to ensure that these channels comply with broadcasting standards and protect viewers.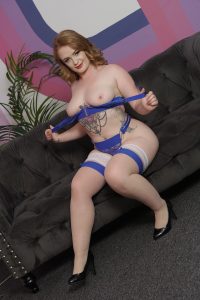 The Impact on Society
The influence of UK babe channels on society is a complex issue. Many people argue that the babeshows provide a form of entertainment and an outlet for adult work porn style content that is consumed by a consenting audience. They believe that adults should have the freedom to access such content without censorship.
On the other hand, critics argue that these channels perpetuate harmful stereotypes and contribute to the objectification of women. They think that the normalisation of sexually explicit content on mainstream television can shape societal attitudes towards women and relationships.
Digital Platforms
With the rise of cam platforms and content sharing sites such as Onlyfans, the structure of adult entertainment has undergone huge changes. Many UK babe channels have transitioned to online platforms, reaching a wider audience and offering more interactive experiences such as the Vibratoy buzz function and Pervcam for those viewers who prefer voyeur phone sex and a more voyeuristic feel. Sexting was also introduced so that fans could interact privately any time of day or night with their favourite model. This shift has led to new challenges and opportunities, including increased competition and the need to adapt to changing consumer preferences.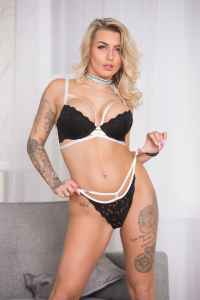 Babestation's impact on the industry
Babestation revolutionised the world of interactive babeshows when it made its debut on December 4th, 2002. In its early days, Babestation featured a babestation live stream displaying three babestation girls seated together on a couch, accompanied by a visible text box on the screen. Initially, the models refrained from appearing topless or nude. However, everything changed when Taylor McKenzie boldly flashed her big tits, becoming the first babeshow model to showcase being topless on the platform. This groundbreaking moment sparked a new concept that would shape the future of babeshows.
Around 2005, Babestation began to gain international recognition, propelling it into the spotlight. Since then, Babestation and its sister shows such as Sexstation and BSX have become a topic of discussion among mainstream media, drawing attention from well-known celebrities, TV panelists, and radio DJs. During that era, Babestation boasted an array of iconic personalities, including Tixie, Tiffany Chambers, Dani O'Neal, Gemma Cherry, Camilla, Cara, Yvette, Tara Lee, Geri, Caty Cole, Amanda Rendall, and Delta White.
Over the years, Babestation has continuously evolved and adapted to meet the changing demands of its audience. However, it has managed to retain a roster of top performers who continue to captivate viewers. Currently, the lineup of Babestation's leading performers includes British MILF porn star Paige Turnah, Alice Goodwin, Beth Bennet, the Twins Preeti & Priya and renowned British porn star Zoe Grey. These talented babestation babes contribute to the ongoing success and popularity of Babestation, ensuring that it remains at the forefront of the babeshow industry.
Explore the filthiest content and explicit porn videos in the VIP members area.