This is quick guide for anyone who has just started or is thinking about working as a webcam model in the U.K.
What are the best times to log in?
For many the best time to start each day is around 4pm. This is because your audience, for the most part are finishing work and logging on from home, alone and looking for some company.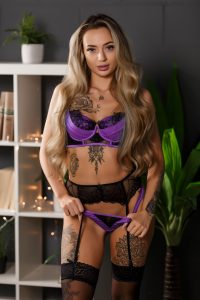 Poppy May: "Many of my customers live alone and are looking for someone to get naughty with in a live interactive space. Some don't even want to get naughty, some just want a chat or to connect in a different way."
The second best time for many to log in is in the early morning, from around 5am.  At this time you catch the early risers in the U.K but more importantly you make yourself available for the massive American market who are at their computers and looking for some filthy fun.  If you can, try to schedule one or two days a week where you start early so that you can make the most of the opportunities from the international audience.
What days are best to log in?
Well, if you can then everyday is the best day, especially around those times we mentioned, in the early evenings and early mornings.  As a webcam model you can work as long or as short hours as you choose to.  If you find yourself busy you can keep going into the early hours, however be careful not to burn yourself out.  If you can keep a schedule for yourself and stick to it then you can give yourself  the breaks that you need, as well as making your availability more predictable for your customers both new and regular to know when to catch you.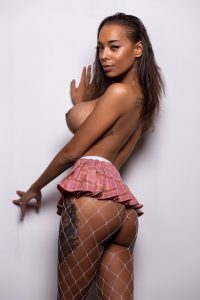 Sophia Smudge: "I find weekends are a good time to put on a show.  I always do something a little special, especially on a Friday or Saturday night."
I don't want to stick to  a set schedule
If you prefer flexibility with you hours.  And if you're pursuing a career as a webcam model then you probably do like the freedom that comes with dictating your own hours.  Then any changes to your schedule can easily be communicated with your audience via the free chat when you log in or Twitter and other social media.  Remember, you needn't feel tied down by a rigid schedule if you keep lines of communication open between yourself and your customers so they know when and where to find you when you want to log on.  You can also get your regulars to set notifications for themselves to keep updated on when your next webcam show will take place.
If you're new to world of webcamming, if you'd like to become a webcam model or join in with one of the sexiest babes out there, sign up to one of the biggest webcam model sites in the world at babestation.tv.