I frequently get the response "oh, I had no idea Babestation was still on TV" after mentioning to people that I'm the blogger for Babestation. I get it – with the amount of adult streaming services, Onlyfans accounts and tube sites to choose from, it's easy to forget that the babe channels are still prevalent. However, I can assure you we are still going strong.  So when the next question inevitably is " Where can i watch Babestation?" the answer can be long as there are actually many places you can watch it and on many different platforms.
Allow me to go through the broad range of services we offer. Over the past ten years, more and more cam sites and subscription-based sites have replaced adult TV, and the babeshows were not immune to these changes. It's crucial that as a leading competitor in the adult industry, to stay on trend and up to date with what's happening in the market. What was considered top tier entertainment a decade ago, with X-Rated UK phone sex and a topless cheeky striptease after the pub, may not be ticking the boxes in today's culture, where Tiktok, Onlyfans, and webcams is at the forefront.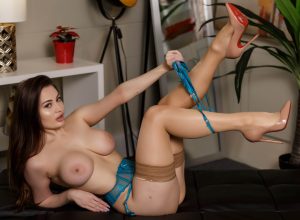 Babestation recently celebrated its 20-year-anniversary and what started out as a gaming channel with hot female presenters gradually morphed into a topless adult phone chat hotline which later became the global webcam giant we are today. Now, the question remains – if Babestation is more centred around camming why do we still need the TV babe channels? All we'll say is; think of it as a shop window. Just like the popular designer brands, Babestation TV acts as the elegant entrance and portal to all the services and goods we provide, a store window for all the beautiful models and British porn stars currently featured across our platforms.
The Sky channel that airs Babestation TV can be found listed under Babenation. If you're new to our services, please refer to the EPG list below where you'll find all of our babe channels. Alternatively, you can sign up as a VIP member to gain access to explicit videos and offers for cheap adult phone chat. Babestation has been broadcasting since 2002 which was followed by BSX, Babestation 24 and Pervcam. Babestation Cams was launched in 2015, debuting only a small roster of babeshow models. BS Cams is now home to hundreds of cam models – with British and international models featured on the platform.
Where can I watch Babestation?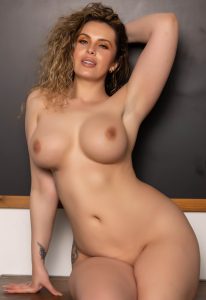 SKY 903 (Babes & Brazzers)
SKY 904 (Babenation)
SKY 905 (Get Lucky)
FV 673 (Smile TV3)
FV 674 (Adult Babestation)
Virgin 981 (Babestion 1)
Virgin 982 (Babestation 2)
More people sign up for SKY every day, and with that comes the parental lock! If you have just joined SKY and you are experiencing difficulties accessing the babe channels, don't panic. To disable the parental lock, simply change your options. Here's a quick how to:
Your Sky box will automatically come with adult channels hidden from the TV Guide. To change this:
Press Home on your Sky remote and select Settings, then Parental.
Enter your Sky TV PIN.
Select Family, then Hide adult content.
Select Off to show adult shows, or On to hide them.
For more information to help answer the question, where can i watch babestation? refer yourself to the following link:  managing parental settings article on SKY.