Amazonian Charlie Nude: A Topless JOI Striptease
Babestation girl Amazonian Charlie or Top_Goddess on Onlyfans is a 6ft5 individual named Charlie who relocated from London to Teesside to pursue a career in creating custom videos and appearing on webcam via Babenation. Charlie used to work as a carer but left that job to become a full-time nude model and content creator. Currently, Charlie earns £60,000 a month from her Onlyfans subscribers and Babestation career at the age of 27.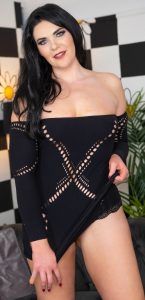 Who is Amazonian Charlie?
Charlie, the Babestation Babe of the Month for March '23, is a tall, brunette wonder woman who has gained attention for her size since she joined Babestation. With her distinctive "Giantess" role play, she brings a unique touch to the fantasy phone sex lines. You can enjoy watching her strip and display her ample natural breasts while she guides you in pleasuring yourself.
Amazonian Charlie or Top_Goddess, a 27-year-old who stands at 6ft5 and was formerly a carer, has now become a successful full-time model and content creator. After leaving her home in London, she relocated to Teeside where she spends most of her time creating custom videos and appearing on Babenation's webcam. Her hard work has paid off as she now earns an impressive £60,000 per month from her loyal Onlyfans subscribers and Babestation career.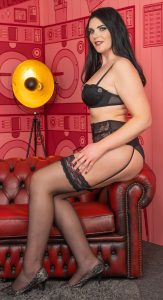 Review of Amazonian Charlie's new content for Babestation VIP
Goddess Charlie goes further than before in this exclusive Babestation VIP update shoot with a sexy JOI porn video and some sexy black lingerie.
Charlie debuted on Babestation, a daytime TV show where she chats with callers. She occasionally appears on nighttime shows where she feels less limited by rules. Charlie enjoys teasing viewers on Pervcam and is available for sexting via text. She juggles her Onlyfans career and babe channel job. Amazonian Charlie said:
In the past, I have taken some photographs in Redcar and on Saltburn pier. Additionally, I have a recording of myself in Boots, which I found entertaining. Another video I have is of me walking up Redcar High Street to highlight the difference in height between myself and the average person.
Charlie is aware of the preferences of her nude cams followers and tailors her content to cater to their specific interests and desires. Her subscribers are attracted to her because of their fascination with tall women, and Charlie creates videos that highlight her impressive physical stature.
What is JOI ?
JOI most often stands for jerk-off instructions or jack-off instructions. This term refers to a category of pornography and adult videos in which someone either instructs another person or the audience on how to pleasure themselves sexually.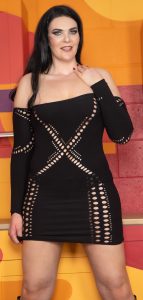 Amazonian Charlie Babestation in the News
Interviewed by the Daily Star, Amazonian Charlie shared her woes when it comes to tanning. Charlie, shared a picture on Instagram where she can be seen wearing a bikini and attempting to soak up some sun. Unfortunately, the sun lounger she was using wasn't quite long enough to accommodate her tall and leggy frame. As a result, her tanned legs were left dangling off the edge of the lounger. Charlie made light of the situation by captioning the photo with a request for someone to create a sun lounger that would suit her better.
We look forward to the day we can see Charlie appearing live on Babestation X.