It's Halloween, and it's the Babestation cosplay weekend. The clocks have gone back once more. The cosplay weekend has been going on for many years, as regular viewers of Babestation TV are aware. The Babeshow Girls, as well as babe show fans, adore it.
We reckon Amber Paige would absolutely smash it as Harley Quinn! Especially in those tiny hotpants!!
We love dressing up at Babestation, and when Halloween rolls around, we never miss our opportunity to partake in some naughty cosplay competition; this weekend, we have a great line-up sexy superheroes and webcam stars putting in super hot live babe performances you can't miss.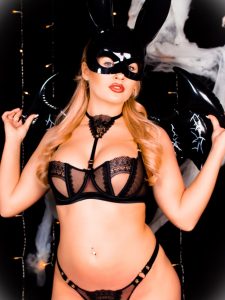 In the past we've seen some unforgettable characters from Ashley Emma as Harley Quinn to Jada as Jessica Rabbit.  Just take you pick as she has smashed it in the past, dressing up as everything from Chun Li to Wonder woman.
It's one of the main events in the UK babe channels calendar.
Babestation Cosplay Video
Everyone in the studio gets into the spirit, and everyone wears cosplay garb, whether it's the girls or the producers. Of course, the game's ultimate objective is to strip all of the garments off and become completely nude, but it's a good place to start. In this best of cosplay video, the ladies of Halloween 2015 did something special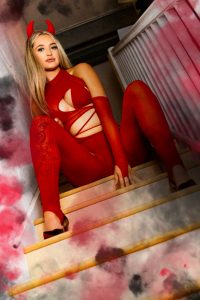 Lets look back at some of the previous line-ups. The cosplay babes of 2021
In 2015 Super girl Preeti? She looked stunning in that little outfit, especially when she bent over with that low rider g string she so wonderfully wears! 
Halloween cosplay babes of 2020
Calling all gamers, comic fans, larpers and anime lovers – this weekend is all about cosplay and our babes are pulling out all the stops to make sure all of your wildest fantasies come true. Bring your weapon – our girls will polish it for you!
Do you remember Dannii Harwood insanely sexy Superwoman costume? Expect even more raunchy comic book heroes and maybe a couple of villains.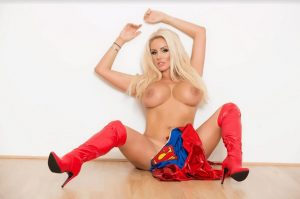 The first cosplay Babestation halloween weekend in 2014 featured Ruby Summers on BabestationX performing a live sex show. Setting the babechannels alight.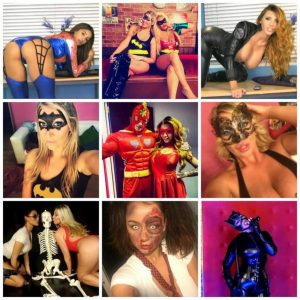 Babestation Visits Comicon
Remember when the Babestation girls visited the comicon show in London?
Comic-cons the biggest event in the comic calendar and a couple of babestation babes dressed up and visited the show.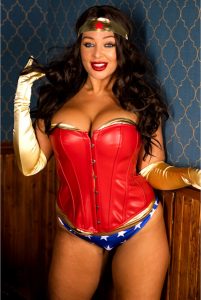 If you like your webcam girls a little more animated, check out Sasha Nakamoto on world cams.