The return of the popular sci-fi series Black Mirror has generated excitement among fans, including those at Babestation TV. However, it also brought to mind the time when the show's writer criticised Babestation and other babechannels. The incident highlights the ongoing debate over the role and value of adult entertainment in society and its impact on culture and media. Despite such criticisms, babe channels continue to attract a large audience and remain a significant part of the entertainment industry.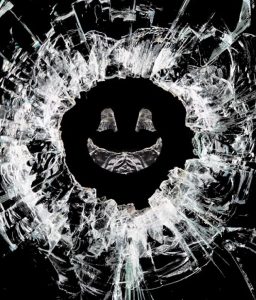 Way back in 2005 Brooker wrote an article in the Guardian newspaper screenburn entitled 'Call Collect' in which he wrote about the multitude of new channels on the fast growing UK satellite TV platform.
"Travelling at 7,000mph, 22,000 miles above our heads, a satellite orbits the Earth, beaming a signal to the dish on your roof. This signal then travels down a fibre-optic cable to a receiver which unscrambles the image and sends it to your TV set, which in turn paints it on the screen, line by line, 15,000 times a second, fast enough for your brain to register as a moving image."
Babestation TV having started in late 2002 was well established by 2005 and clearly made an impression on Black Mirror creator, Mr Brooker
All this, just so you can watch girls waving their bums around on shows like Babestation (about a million different satellite stations, nightly).
Have you seen Babestation? If you've got a satellite dish, that's a stupid question – you can't miss it. Go randomly channel-surfing any time after 10pm and you'll bump into more Babestation variants than you can shake a stick at. If you catch my drift.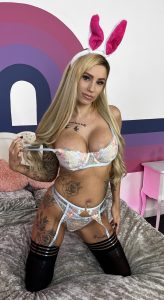 At this time the live babeshows still had option to send in Texts to the screen and Mr Brooker descibes in detail what the shows looked like in those early days:
In case you don't, here's what I'm talking about: Babestation is a bit of night-time "adult fun" (ie pornography) consisting of several inset windows. One houses live footage of thick girls in various states of undress. Below that lies another window full of texts from even thicker viewers, begging them to blow kisses and jiggle about a bit. Sending the texts cost a fortune, and that's why Babestation is there. It's a coin-operated wanking machine, in other words, and it's just as glamorous as that sounds
Though he reserves his real venom for a sister channel the Psychic channel Psychic Interactive
Anyway: Babestation – it's seedy and gooey and yucky and bluurgh, but even so, it's nowhere near as puke-inducing as one of its day-time equivalents, the truly hideous Psychic Interactive. The name gives it away – yes, it's another bit of coin-slot bummery, this time aimed at the desperate and gullible (as opposed to the desperate and masturbating).
What is Babestation TV?
Babestation is a popular adult entertainment television channel that has been operating for over 20 years. It offers viewers the opportunity to watch live shows featuring erotic performances by various models.
Where can I watch Babestation ?
Freeview channels 673 (Babestation), 674 (Babenation,), Sky channels 904 (Babenation), 905 (Babestation), Virgin channel 981 (Babenation).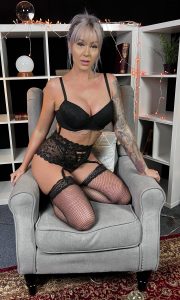 What is BabestationCams ? Home of British adult cam girls
Babestation cams online is an official adult web cam and sex cam site associated with Babestation, featuring popular UK Babechannel babes, porn stars, and webcam models from the UK and around the world. It is a standalone platform that offers a wide range of live cam shows, including solo performances, lesbian shows, and group sex. The site provides users with a safe environment to enjoy adult content while also offering a VIP membership option for those who want more exclusive access to their favourite UK glamour babes.
What is BSX (BabestationX)? Filthiest British porn stars
BSX, which stands for Babestation X is a pay per view channel on Britains Freeview platform. This service offers an even more explicit viewing experience for subscribers, with live shows that go further than those broadcast on the free to air channels. Its also available to Babestation VIP members.
Who are the Babestation TV Babes ?
There have been many many babes over the years but some of the most popular are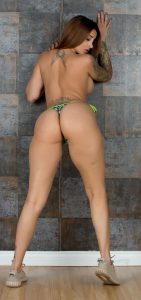 Where can I find the schedule for Babestation Live?
The Babestation schedule changes every day and features the top UK cam girls and live nude cams it can be found here
What is World cams ? Hot Action
Babestation features all the Top UK live cam girls and XXX porn stars but in addition to that there it also includes international live sex cams models from outside the UK including Romania, Columbia and the United States among others.
It features pussy play, latin babes, specialist feet cams, porn cams, mature cams, live sex cams, brunette cams, blonde babe cams, big tits babes, milf cams, ebony fetish cams. mature cam babes.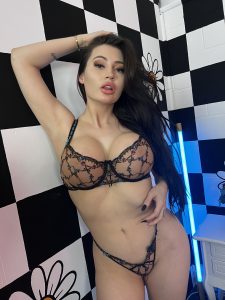 What is Pervcam ? Very Best UK Sex Cams
To use Babestation Pervcam, create a Babestation account and choose how to use your credits. Some channels are free to watch, while others are premium services marked with "Pervcam" next to the girl's name.
Cheap Phone Sex
Premium rate services are phone numbers with prefix codes that are charged at varying rates. The charges depend on the number dialled, any connection charges used by the service, and the network access charge of your service provider. The cheapest way to call is using a babecall account. If you're looking for adult chat you can use cheap phone sex.
Watch Black Mirror on Netflix now!