Experience the Sensational World of Brookie Little OnlyFans
Step into the sensational world of Babestation Brookie Little, where she captivates and pleases viewers from all around the globe. Unveiling her sensational world, we discover the ultimate experience of pleasing perverts with Brookie Little. Delve into her mesmerizing JOI performances on Babestation and witness firsthand the allure of her natural big tits.
We also uncover her presence on BSX and her return to Babestation, along with her thriving presence on BrookieLittle33 OnlyFans. If you're ready to explore her enticing world and satisfy your desires, keep reading for an unforgettable journey.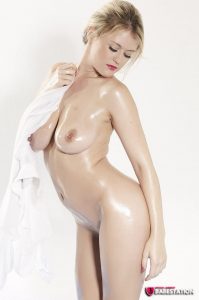 Exploring Brookie Little's Journey on the Babeshows
Brookie Little grew up in Surrey she's a petite 5'4″ tall and has 30F-26-36 measurements and her birthday is May 16th 1989 . Brookie set the world of live babeshows alight back in 2013 when big boobs blonde Brookie Little made her babestation and BSX debuts. Before her explicit performances on BSX, she was a modest daytime babe on Red Light Central. Fans eagerly awaited a glimpse of her natural big tits, which she kept covered in lingerie and bikinis. However, she surprised everyone with a topless appearance on the RLC nightshow during the 5am-5:30am slot. massage
After period away Brookie has now returned to the shows and to OnlyFans.  Her ability to look innocent and then filthy has made her a very popular Babestation asset; that of course and her natural big tits!
The Allure of Brookie Little's Babestation Legacy
The allure of her Babeshow Legacy lies in her captivating content that caters to specific fetishes. Brookie's natural big tits and her talent for sensual performances have earned her a loyal fan base. As a prominent figure on Babestation and OnlyFans, she satisfies her followers' desires and delivers sensational pleasure. From her mesmerising stocking teases to her unforgettable orgasm performances.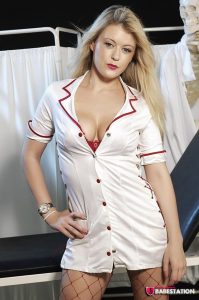 Delving into Brookie Little's Nude JOI Performances
Brookie Little's JOI Performances on Babestation with her natural sex appeal and alluring presence, Brookie has built a loyal fan base who eagerly indulge in her explicit activities. From her seductive stocking tease to her blissful massages, Brookie excels at fulfilling the deepest desires of her followers.
The Ultimate Experience of Pleasing Perverts
Do you have a fetish?
I enjoy being a naughty mistress and dominatrix and ordering my slaves around. I have several slaves who have taught me lots about humiliation, foot worship and other aspects of BDSM
What turns you on?
Dirty talk and lots of kissing
What's on the sexual bucket list?
I'd like to be able to squirt on command.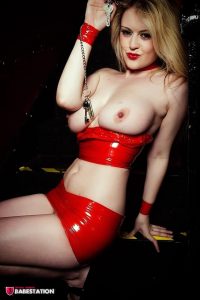 Brookie Little Natural Big Tits
Brookie Little entices her devoted fanbase with her irresistible natural assets, including her stunning big tits. She mesmerizes her followers with tantalizing photos and videos on her OnlyFans page, where she expertly showcases her voluptuous figure. From stocking teases to sensual massages, hot blonde college girl Brookie Little knows just how to keep her fans enthralled.
On BSX
With captivating G/G shows featuring Lacey Lorenzo on babestation x, Brookie's talent shone through on BSX. Her performances on BSX mesmerise and cater to a specific and appreciative audience, ensuring a memorable experience.
Brookie Little returns to Babestation
Brookie Little, the alluring blonde who has enchanted fans with her natural big tits, is a well-known name in the adult industry. Whether you've seen her solo porn videos on Pornhub or checked out her lingerie shots on Instagram, Brookie's private cam room is the place to come for a hardcore interactive experience. With her big natural boobs and hourglass curves, she will be your ultimate fantasy. Her return to Babestation has brought her back into the spotlight, showcasing her talents and captivating a specific audience once again.
What is Brookie Little Onlyfans?
OnlyFans is a subscription-based platform where fans can access exclusive content from this adult entertainer. It allows her to share explicit porn photos and videos directly with her subscribers, providing a more intimate and personalised experience for her dedicated fanbase.