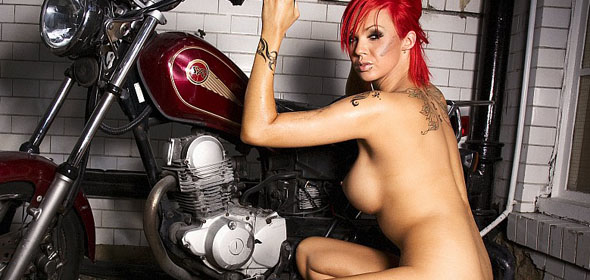 Our latest shoot from nude model Camilla Jayne comes from a little while ago, a time of nude shoots and bright red hair, which really made Camilla stand out in a crowd!
In this one, she strips off out of a shirt and some hot pants, while getting all covered in grease from the motorbike! She wouldn't want to get all of her clothes too dirty, so she promptly removes them and gets completely naked! I know what you're thinking, "I've never wanted to be the seat of a motorcycle more than I do right now…". Ditto.
See some hot pictures from this shoot in our new portfolio section, here. Or you should get over to the Babestation nude cams website to see this and all of the hard content from Camilla Jayne! Visit the site.