Behold! From the heart of the Babestation production studio, I have emerged! A shining ray of light, a soaring eagle, ready to take you under my wing, and delight you, the Babestation Members, with my wisdom and knowledge of the adult industry. But, who am I?
*Drumroll*……………
I am……
Mr. P!
Not only am I a producer here at Babestation, but, as many of you know, I also run spectacular shows, such as Mr. P's Lap Dance and Mr. P's Buzzathon. You've joined me in pressing that buzzer and sending vibrations up and down our babes' naked bodies. You know me as the man behind the camera who provides you a first person point of view when the babes perform jaw-dropping routines that fulfill our deepest desires, some of which can be watched on Babestation Videos.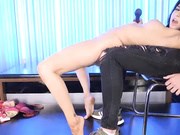 But I'm not here to tell you what you already know. I'm here to tell you what you don't know. Over the coming weeks and months, you'll join me as I branch out into the world of tube sites, such as PornHub, BabestationTube, and XHamster, and share my favourite Babestation Videos with you.
I'll be offering all new methods and unique insights for improving your sex life, including: The best food you can eat to increase your libido; What positions provide the most stimulation, and what to say when you want to step up your adult sex chat game. All garnered from years of working with some of the biggest names in the British adult industry including top glamour models, webcam performers, live babeshow presenters, and award-winning pornstars.
I'll also be giving you valuable hints and tips into how you can get the most bang for your buck when it comes to being a Babestation VIP Member and teaching you how to get the most out of your next one-to-one babecall cam session with your chosen girl, making sure you have the hottest, steamiest phone sex, and carry out all your sexual fantasies.
You can look forward to all that and so much more to come in the future , but for now, let me sign off with a quick word to the wise.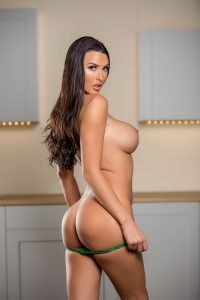 If there's one thing I've learned from working with the babes for so long, it's this:
Don't be afraid to ask. It's like the great one, Wayne Gretsky once said: "You miss 100% of the shots you don't take." These babes are waiting for you to take your shot! So next time you're on a webcam show with them and…
You want to watch them on Pervcam… Just ask.
You want to buzz their Vibratoy… Just ask.
You want to engage in phone sex with them… Just ask.
You want to get them into a private show… JUST ASK!
I am you, I am me, I am him, I am he, I am Mr. P, and I am here to enhance your Babestation experience.