It's the Babestation Naughty Weekend this weekend! We'll be packing the schedule with an array of babe channel babes, webcam models and live sex shows on Babestation X pay per view as well as special access live babeshows specifically for VIP members only!  So get involved! Hit those links to find out more and make the most of this week's special offer to maximise your money so you can keep up with your chosen babestation babes all week long!
THIS WEEK'S SPECIAL OFFER:
50% Extra free when you top-up £50+ credits, (1 redemption per user)
PREVIEW OF THIS WEEKEND'S VIP ONLY CONTENT:
PREVIEW OF WEEKEND'S SHOWS
Thursday 19th Aug Schedule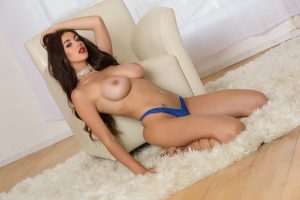 12pm
Yasmin Karma – Oily Tit Wank
Missy LeAnne – Good Girl Gone Bad
1pm
Daisy Dolly – Bitch SPH
8pm
Delia Rose – Striptease Special
Sarah Daniels – Dom Webcam Special – 8pm till late
Jamie Knight – WIN Top Tipper
Alice Goodwin – Naked Oil Show
Angel Brooke – Gagged & Spanked
Chantel Lane – Strap-on Fun
9pm
Marnie Rose – Buzz The Brat
10pm
Goddess M – Sexy Striptease
Friday 20th Aug Schedule
12pm
Yasmin Karma – Creamy Ass Twerk – 12 noon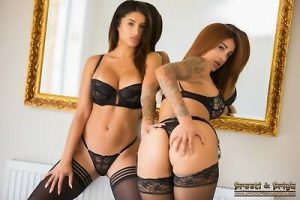 8pm
Preeti and Priya – 2 Toy Buzz Show
Poppy May – Top Tippers
Stella Paris – Legs Spread Filth
Buffy LeBrat – Buzz-Board Blowout
Melia Leigh – Dildo Suck, Dildo Fuck!
Gigi Rouge – Spanked Till Red
9pm
Zeena Valvona – JOI Night
10pm
Kimmy Lopez – Sloppy Dildo BJ
Missy LeAnne – Filthy DP Show
Saturday 21st Aug Schedule
12pm
Vicky Narni – Ass Play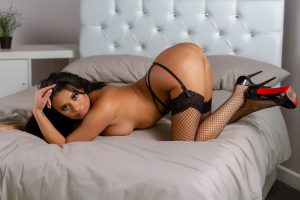 1pm
Luna Lamora – Pervcam Play
8pm
Valentina – The Return Of! 
Preeti Young – XXX Buzz Special
Lucia Maria – Make Me Cum
Alexia Lee – Oily Titwank JOI
Evangeline Vada – Intense Dildo Deepthroat
Amanda Rendall – Buzz Till I Cum
Rosey Love – Open Leg Pussy Play
9pm
Candy V – Welsh Babe JOI
10pm
Ashley Emma – Naked All Night
Ashlyn Shaw – JOI Countdown
Sunday 22nd Aug Schedule
12pm
Sabrina Jade – XXX Fun With Toys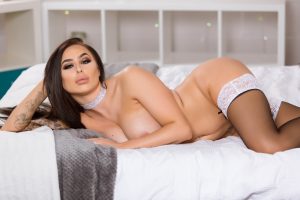 8pm
Hayley Maye – Naked Oily Special
Jamie Knight  – Webcam Sex Games
Azura Alii – Hardcore XXX
Buffy LeBrat – Bratpack Buzz-a-Thon
Georgia Brown – Creamy Naked Twerks
Yasmin Nicole – Tied Up 5 min Buzz
9pm
Brooklyn B – Wet 'n' Wild Unstoppable Filth
Monday 23rd Aug Schedule
12pm
Goddess M – Fully Naked Oil show – MAIN SHOW
8pm
Amber Paige – Pussy Play Cam Show
Anna Lei – Non-stop Toy Buzz Show
Angel Brooke – Stood-Up Finger-Fuck
Cleo Kel – Oily Ass Play
Gigi Rouge – Filthy Dildo Ride
9pm
Zeena Valvona – Female Total Domination
10pm
India Asia – Forced To Cum
Tuesday 24th Aug Schedule
12pm
Ashlyn Shaw – Anal Buzz Special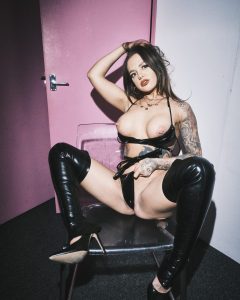 1pm
Daisy Dolly – Female Domination
8pm
Bella Mendez – POV Mr. P Massage
Megan Rox – JOI Filth
Valentina – Lets Get Filthy
Melia Leigh – Doggy-Style Dildo-Play
9pm
Skye Taylor – Your Side MILF!
10pm
Yasmin Karma – Naked All Night