If you've ever sat there and thought 'hmm, I wonder what demographic are having the most sex right now?' then you're in luck because I happen to have the answers. A survey recently conducted by LELO has looked at the ins and outs of your sex lives and they have uncovered some rather interesting truths. LELO surveyed 10,000 participants for this project and they discovered that, globally, the average number of sexual partners for a sexually healthy adult is somewhere between 10 and 20. Yikes, I may have overachieved on this one.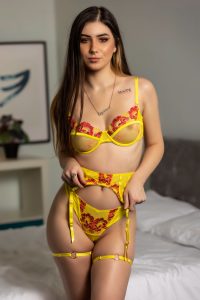 LELO also looked into who is having the most sex among the age demographics and if you thought it would be a bunch of horny Teen 18+ students taking the lead you would be wrong. When it comes to sheer quantity, it's actually the 31-40-year-olds who take the crown, closely followed by 25-30-year-olds. One of the participants commented: "I spent my adolescence and my twenties worried about ever having sex. Then I grew up and realised that there's more to sex than just 'getting laid' for the sake of saying I had sex." Well yeah dude, it's not about banging as much poontang you can get your hands on, it's about that quality poon and knowing how to show that poon a good old time.
(We got loads of poontang to watch getting fucked and in solo sex shows in the VIP members area)
I don't know why people are so keen on having their sex life reduced to comparisons and percentages but for some reason, we can't get enough. Geographically, Switzerland, Greece, and Brazil are the leading nations when it comes to the number of sexual partners, with an average of 15-20 partners. American-based participants, as well as those from Italy and Spain, are in the low numbers of around 1-3, while England settled on 4-8 partners. Overall if you're looking at globally, the average number of sexual partners falls between 10-20.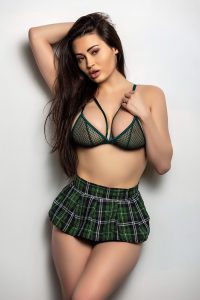 Let's talk positions
When it comes to our favourite sex positions, doggy style won over 50% of the overall votes, 50.41% to be exact. I can't say I'm surprised. Who doesn't like hitting it from the back and having those cheeks clapped. Cowgirl received
38.24% of the votes, followed by the old classic missionary position coming in with 34.66%. The 69 position barely scraped by with 17.69% but I guess people don't like concentrating on someone else's pleasures whilst trying to achieve their own orgasm. I get it. However I am a gigantic fan of the 69.
(Wanna talk sex positions with a filthy babe, try Babestation's phone sex page with loads of links and numbers for you to try!)
Stamina and Performance 
When it comes to performance, 52.15% of participants said that no inhibitions and an increase in intensity after a gentle start was high up on their list. 32.46% said they wanted to be dominated, while 17% wanted a gentle  and patient partner. To sum up, If you have a partner who completely understands you sexually and knows how to get you off then consider yourself lucky because it's not as common as you might think. Most participants rated their sex life as good (29.26%), but only 17.89% declared their sex lives as wild and adventurous. Lastly, only 4.95% described their sex life as out of this world. Pretty measly numbers there but congrats to that 4.95%.
One way to give your sex life a boost is to chat with your favourite babe on Babestation TV or book a Babestation cam session with her. These babes are the sex experts and if anyone can give you tips and pointers about achieving better sex, it's them!