Top 5 Babestation PAWG Models 2023
Are you looking for the hottest PAWG models on Babestation? So, what is a PAWG, anyway? It's a slang term and become a popular category in adult entertainment that has gained immense popularity over time.
For those who are unfamiliar with the term, PAWG stands for "Phat Ass White Girl." In this blog, we'll explore the fascinating world of PAWG and why it's so appealing to so many people.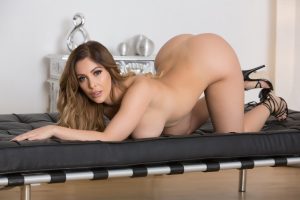 You'll also get a taste of the most popular Babestation PAWG models, who are recognised for their stunning looks and seductive performances. Additionally, we'll provide some advice on how to choose between PAWG cams.
What is PAWG?
Babestation is an online platform that features a variety of models who perform for their viewers. One category of models on this platform are PAWG models, which stands for "Phat Ass White Girls". These models are known for their curvy figures and attractive physiques, and they have become increasingly popular among fans of the platform.
Top 5 PAWG Models on Babestation
Babestation is a popular website for webcam performers, and if you're a fan of PAWG models, then you'll definitely want to check it out. A PAWG model is someone who specializes in curvy body types and big booty, and Babestation has some of the most talented women in this category. Well known Babestation models include Ashley Emma, Atlanta Moreno , Paige Turnah, Beth Bennett, Daisy Dillion, Deliah Rose, and Sophia Hart.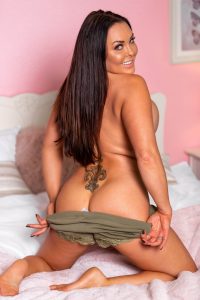 But in this blog we are focusing on 5 PAWG models you might not have heard of models that are up and coming. Comment below on that you think of our choice
Nikita Reign – has been in the adult industry for almost 6 years now and is already well into her 2nd year as a live babeshow babe having already appeared as Nikita Reign porn Studio 66 before arriving with babestation. Nikiti's curvy body is very popular with babecall users.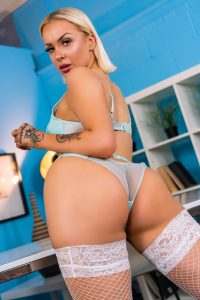 Kayla Keen – This smoking hot brunette BBW is the cousin of famous babeshow model and British xxx porn star Georgie Lyall so she is certainly following in her cousins footsteps in to the XXX sex industry. Hailing from the Scottish highlands, Kayla is an  outdoorsy type of girl so feel free to ask her to take her webcam outside for a bit of XXX fun in the garden in group and private chat.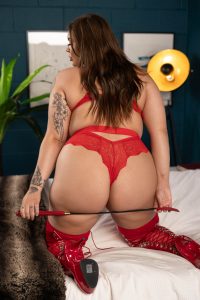 Bella Baby – formerly Bella Baby Studio 66, now she appears as Bella Baby babestation and she is 28yrs old, she has been Bella Baby model on tv and cams for 2 years now. She's pretty hot and tempting what kind of Bella Baby porn would you like to see?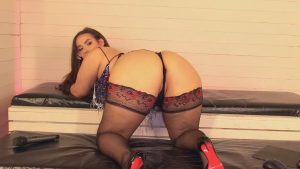 Chosen as Babe of the Month February 2023 Bella has been a big hit since moving to Babestation from s66cams.
Elle Beltran– is a skilled dancer and live babeshow model that specialises in providing inexpensive live XXX phonesex. If you like a tattooed voluptuous vixen with huge breasts and a large butt then your in luck. Ella has been in the babe industry for a long time, having previously worked on Studio 66 and S66Cams.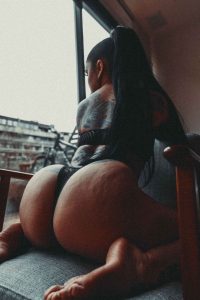 Lucia Maria – made her debut to the glamour industry when she appeared topless on page 3 and the daily sport. She has gained lots of experience on Babestation she heats things up on babestation cams and she is keen on offering explicit JOI Phonesex where she chats about threesome fantasies, spanking and mutual masturbation. if Lucia Maria porn is what you're after, browse her nude and topless gallery pics and videos in the VIP members area.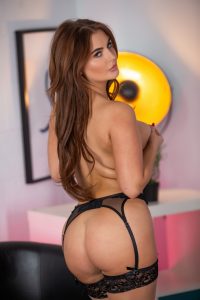 Finding PAWG Cams
PAWG models can be found Babestation, one of the top UK PAWG model sites. Start by looking through the site's featured models or via the search bar to discover particular models that you might be interested in.
Tips for Finding PAWG Cams
If you're looking for PAWG models on Babestation, the easiest way to find them is by using the search bar. Simply type in "PAWG" and browse through the results to find your favourite models. Additionally, you can try searching for specific keywords or hashtags that are commonly associated with PAWG content.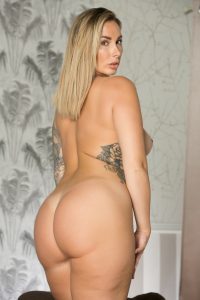 Advantages of PAWG UK Cams
PAWG models have gained immense popularity in the adult entertainment industry in recent years. Their curves and assets have won over many fans worldwide.
If you're looking to explore more PAWG cams, our tips for finding them and their advantages can help enhance your viewing experience. So what are you waiting for? Check out Babestation today!
Babestation XXX PAWG video content
As well live cams and cheap phone sex Babestation.tv has a wealth of recorded soft and hardcore videos.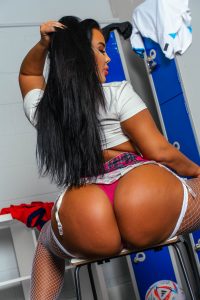 Here are some samples to check out:
Poppy May Babestation Babe Oils Her Ass
Big Ass Booty Twerks With Layla Rose