Babestation Girls have been a popular source of entertainment for years now. They are known for their seductive performances and have captured the hearts of many. There are girls who did porn before joining Babestation such as Michelle Thorne, Paige Turnah, Karina Currie, Leigh Darby, Angel Long, Lynda Leigh and Michelle Moist.
However, there have been rumours that some of these girls have transitioned to the mainstream porn industry. In this blog, we will delve deeper into who Babestation TV Girls are, what they do, and how they relate to the porn industry. We will also explore some of the Babestation Girls who have ventured into mainstream porn and how it has impacted their careers. So if you want to know more about this topic, keep reading!
Who are Babestation Girls?
Maintaining a captivating and alluring presence on Babestation TV, Babestation Girls are adult performers who showcase their seductive on-screen performances to entertain viewers on Sky TV . With a considerable social media following, Babestation Girls have gained popularity for their sultry style and unique talents.
Babestation Girls and the Porn Industry
Babestation Girls have been known to transition into the porn industry, but it's important to recognise that not all of them do. Each girl has the right to make their own career decisions and it's crucial not to generalise. Some Babestation Girls may decide that mainstream porn is a suitable path for them, while others might choose to stay in the adult TV industry. Ultimately, it's up to each individual performer to decide what works best for them and their career aspirations.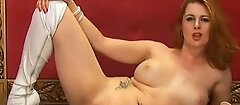 Babestation Girls who have transitioned to Mainstream Porn Stars
The adult entertainment industry is known for its fluidity and the evolution of performers' careers. The transition from Babestation to mainstream porn is not uncommon, and several former Babestation girls have found success and recognition in this arena. These performers are admired for their ability to adapt to diverse genres and styles of adult content, attracting a broader audience base. However, it's important to remember that each performer has their own journey, goals, and aspirations. A lot of these models can be found on pornhub and other tube sites.
1) Scarlett Jones – Known for her exciting girl girl shows with Atlanta Moreno left Babestation to pursue a career across the pond shooting hardcore porn in the USA.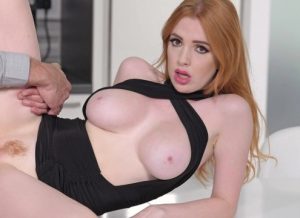 2) Zoe Grey – Zoe has become one of the top trending babes at Babestation and she is about to break out as a major new name in the UK porn scene with her brand new boy/girl sex scenes. She has even shot scenes for top international porn company, Brazzers. Look out for more XXX Zoe Grey orgasm porn content in the future.
3) TJ aka Tommie Jo – born on October 31, 1986. This Essex girl would go on to grace the pages of many magazines including the world famous Playboy and Maxim. This busty bombshell has all natural DD big tits. Tommie Jo Porn Watch As Full Member.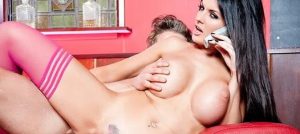 4) Atlanta Moreno – Atlanta lesbian porn videos with Scarlett Jones were some of the hottest in the 2018/2019 years . Lots of UK men remember wanking off to those two on BSX.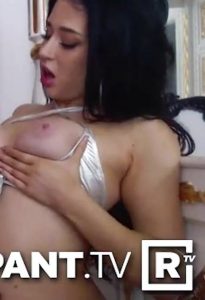 5) Delta White – big boobs blonde beauty became one of the top UK pornstars shooting for companies such as Harmony and Killergram.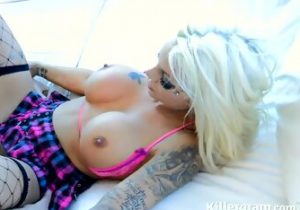 Those That Didn't Do Porn
Its not every girl who moved from the glamour world of Babestation television to the world of porn Babestation mainstays such as Preeti and Priya , Alice Goodwin, Ashley Emma and Lori Buckby all preferred to keep it glam.
Babestation VIP
Our Babestation VIP membership service is an exclusive offering that grants you access to the finest British porn, featuring the best UK porn stars, UK glamour content and live babe show babes. With thousands of high-quality videos and picture sets spanning over two decades, you can indulge in a plethora of naughty fun as a member.
Additionally, members receive monthly free credits that can be utilised to engage with our fantastic British live webcam girls on sex cam. The above selection provides a glimpse into what awaits as a member.
LiveXXX and Sexstation
Alongside Babestation harder core shows were also produced int he early days this was LiveXXX and Blue kiss which then became Sexstation TV which had its own channel for many years before becoming a web only show starring many of the top UK porn stars. Read: the full history of sexstation.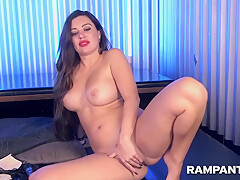 Babestation Unleashed BSX
An encrypted adult tv channel showing lesbian threesome and dildo action. Still broadcasting on Freeview TV in the UK today. Stars such as Jada and Amanda Rendall can be found showing their nude pussy and shaking their booty.
Conclusion
In conclusion, while Babestation Girls are known for their provocative and adult-oriented content, not all of them have transitioned into the mainstream porn industry. However, some have made the switch, and it is important to acknowledge that they are no longer affiliated with Babestation. It is crucial to remember that the adult entertainment industry is a personal choice, and we should respect everyone's decisions regarding their careers.