Sahara Knite first got interested in joining the porn industry after leaving secondary school but despite this early interest, it still took another six years before she finally got into it and in doing so has blazed a trail for any other Muslim woman who chooses to take the plunge start their own porn career.  The road has surely not been easy but after years of producing xxx content for some of the most popular adult production companies such as Fake Taxi and Bollywood Nudes and making a variety of different filthy scenes from anal to feet play and lesbian to gangbang movies with big names like Michelle Thorne and Tatula Thomas, Sahara Knite has earned her place as the number one Asian British pornstar in the U.K and perhaps even the world!
It's not just porn that babestationx model Sahara Knite is involved with either.  You may recognise her from appearances in Game Of Thrones where she appeared in four episodes, spread over the first and second series . As 'Armeca', a prostitute working in Little Finger's brothel.  Game of Thrones being so synonymous with quite extreme scenes of sex and nudity, the producers made the savvy decision to hire porn stars to play these nude scenes as the requirements land squarely in their wheel house!
Acting is not the only thing Sahara Knite is known for, she also works as a masseuse, a dominatrix, a session wrestler and a webcam model and you can see her playing with her pussy or playing with someone else's pussy for that matter, live on Babestation's BSX shows.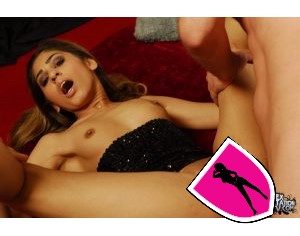 Still making a lot of her own pic and video content daily, so if you're interested in seeing more of Sahara Knite, check out her Twitter page for all the latest updates from the lady herself.  Alternatively, see what Babestation has in store for you as you can access all of Sahara Knite's content past and present by becoming a VIP member right here.