Looking for something hot and steamy to do tonight? Then tune in to BSX at 10pm for the Stella Paris nude stripping solo show! That's right, Stella will be performing live and naked for your viewing pleasure.
She'll be playing with her vibratoy and taking your phone sex calls, so you can get up close and personal with all her naughty bits. Don't miss out on this hot and wild show from Europe's sexiest singer/stripper!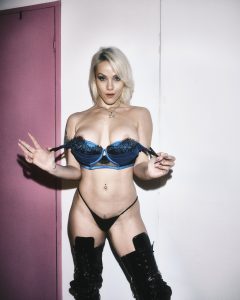 Stella Paris Nude Stripping Solo Show Tonight on BSX
Stella Paris is back and ready to strip! Tonight, she'll be performing a solo stripping show on BSX at 10pm.
This will be an interactive performance where viewers can call for dirty talk and send tips and buzzes via pervcam. Known for her sensual and seductive performances, this will be a must-watch event. So make sure to tune in and enjoy the show!
What to expect from the show
Stella Paris performs a striptease show tonight on BSX. If you're looking for a show that is sure to get your heart racing, this is the one for you. The show is expected to start at 10pm and will last until midnight. During the performance, Stella will be stripping down to her birthday suit and performing a variety of sexy moves. This promises to be a hot and steamy performance that you won't want to miss!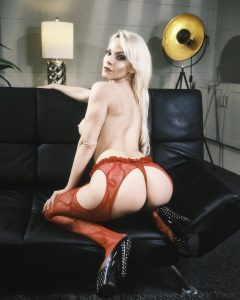 How to participate in Stella Paris' show
Stella Paris is back and this time she's bringing her nude model stripping solo show to BSX. If you're interested in witnessing this unique show, you must first press the red button on Freeview channel 673 to gain access. Alternatively, you can also watch it on pervcam. Either way, you won't regret it!
Frequently Asked Questions
Who is Stella Paris?
Stella Paris is a nude cam and porn performer from Malta but has made a new life based in London. She is known across social media for her sexy dancing and provocative open leg shows which she has been doing on Babestation since around June or July last year. BSX will be hosting her solo stripping show tonight at 10pm.
What time does the show start?
The show starts at 10pm tonight on BSX.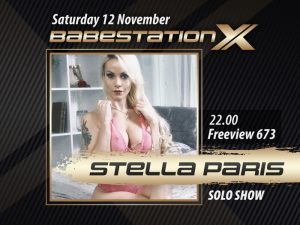 How long will Stella Pari's show last?
BSX is known for its nude shows, and Stella Paris is the latest performer to grace the screen. Her show will last for two hours tonight and oh god is it gonna be good, is this your first time? Stella is the perfect babe for all first time callers to join in with, she'll make a classy job of it tonight so make sure to tune in!
What channel is BSX on?
BSX is a pay-per-view channel that airs striptease and porn videos of nude performers from the British porn industry. Tonight, Daily Star celebrity Stella Paris will be performing her solo show on BSX. You can catch her latest performance by subscribing to the babe channel VIP members area.
What should I expect from the show?
Viewers can expect to see Stella Paris, a nude stripper from Malta to perform on BSX tonight. Her show will feature various strip tease routines and she will be completely naked throughout.
Conclusion
Stella Paris will be performing a nude stripping solo show tonight on BSX. If you're a fan of her work, then you definitely won't want to miss this sultry, sexy, dirty and dark encounter! Here's what you can expect from the show and how you can satisfy for lust and participate.