Here is your full weekend Babestation schedule, the complete list for all the live babeshows happening on all the babe channels and on webcam too.  Join the sexy babes you've seen on the video page for live XXX action!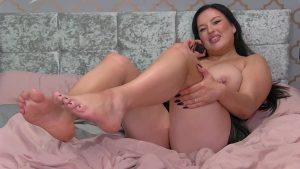 Red Light Central's Amanda Rendall – Filthy Naked Striptease – 8pm – (MAIN SHOW) – Get the extreme filth treatment from top Scottish pornstar Amanda Reandall!
Alex Le Tissier Naked Twerkshow 8pm-4am (MAIN SHOW) See Alex twerk her big ass, see what else she does to it by logging on and joining her!
Coco Rose – Foot Fetish Thursday  – 8pm
Bunny Saint – Mistress Milf – 9pm
Sabrina Jade – Filthy Toy Play – 9pm
Amy Lacey's VIP Special 8pm-4am
Bella Mendez Babestation's Stripshow Filth 10pm-4am
Sarah Louise's MILF Filth 8pm-4am
Friday 17th June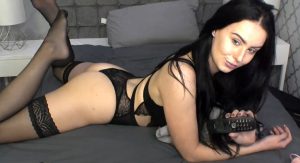 Schedule of Shows
Ashley Emma – Filthy XXX Pervcam special – 9pm – (MAIN SHOW) – Ashley gets fully naked but you won't see the good stuff properly until you join her pervcam! See it all there!
Amber Paige's XXX Pervcam 8pm-4am (MAIN SHOW) – Amber Paige isn't shy and when it comes to her pervcam shows, she's one of the filthiest babes we have!
Ashlyn Shaw– xxx Filthy Friday – 8pm
Demi Rose Lee – X rated Buzz 4 Buzz – 9pm
Joa Nova – JOI phonesex Domme Queen – 11pm
Tara T – Tara Tease Special – 8pm
Zoe Grey's Fetish Fantasies 8pm-4am
Beth's JOI cheap phone sex Filth 8pm-4am
Molly Anne's SWITCH Special 8pm-4am
Saturday 18th June Schedule of Shows

Return of April Mae 8pm-4am (MAIN SHOW) – She's back and naughtier than ever.  Join April, she can't wait to make up for lost time!
Bunny Saint – Make Me Cum – 9pm
Ferrari Red – XXX Twerk – 8pm
Layla Lamour – Top Tipper climb the leaderboard – 11pm
Yasmin Nicole – Bootylicious Bonanza – 9pm
Sabrina Jade – Submission Saturday – 8pm
Jamie Knight's XXX JOI 8pm-4am
Stella Paris VIP Filth 8pm-4am
Scarlett Harper's Oil Extravaganza 8pm-4am
Sunday 19th June
Schedule of Shows
From Studio 66 Ashlyn Shaw – Fetish Fantasy- 8pm – (MAIN SHOW) – Whatever you fetish, your fantasy, your kink, Ashlyn wants to know about it so she can drive you wild!
Hayley Maye's Nude Buzzathon 8pm-4am (MAIN SHOW) – However many buzzes you can send her way, Hayley can take them, she's ready to go all night long!
Rosey Love – Oil Me up – 9pm
Ferrari Red – Spin the Wheel – 9pm
Sabrina Jade – XXX Naked Special – 9pm
Yasmin Nicole – XXX Toy Play – 9pm
Anna Lei's XXX Spanking 8pm-4am
Mia Middleton Moans All Night 10pm-4am
Ivy Black's Buzz for Buzz 8pm-4am
Monday 20th June Schedule of Shows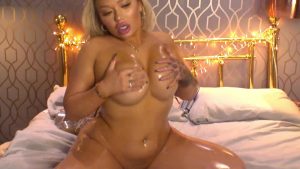 Demi Rose Lee – Big Boobs Bonanza – 8pm (MAIN SHOW) – Massive boobs and a horny disposition make Demi Rose Lee the one to play with this Monday night!
Bliss DiMicco's Submissive Special 8pm-4am (MAIN SHOW) – Slaves, submissives and sissies, get ready to bow down to your Mistress Bliss.  She's waiting for you!
Le Reve – Mistress Monday – 9pm
Macy May – College Girl Special – 9pm
British Pornstar Piggy Mouth – Piggy's Asstroadinaire – 10pm
Rosey Love – XXX Buzz 4 Buzz – 9pm
Zoe Grey Pervcam Filth 8pm-4am
Beth's Naked Orgasms 8pm-4am
Megan Rox POV Stripshow 8pm-4am
Tuesday 21st June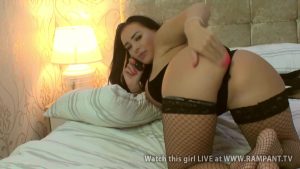 Schedule of Shows
Ashlyn Shaw – Good girl gone bad – 8pm – (MAIN SHOW) – Was she ever a good girl to begin with?  If she was then she certainly ain't no more!!
Layla Rose's XXX Sexstation Stripshow 8pm-4am (MAIN SHOW) – This stripshow will bring back the good old days of sexstation when nothing was off the table, see how horny Layla gets tonight!
Angell Delight – Submission Special – 8pm
Ferrari – Nude Oil Show – 9pm
Macy May  – Make Me cum – 9pm
Layla Lamour – XXX Fetish Fantasy – 11pm
Xpanded's India Asia – Twerk Special – 9pm
Amber Paige Oil and Cream Filth 8pm-4am
Mia Middleton's Sextoy Special 10pm-4am
Skye Taylor's Top Tipper Special 8pm-4am
Join these babes for a hot babecall cams show.  Register for free on babecall  and new users get an extra 50% on your first top up with no recurring charges or subscriptions.