Preeti Young, one half of the sensational Young twins, has had a remarkable journey from being an unassuming girl next door to becoming a sought-after glamour girl and live babeshow model. While browsing the archives of tabloid fodder, we unearthed an old article from 2011 featuring the iconic twin duo, Preeti and Priya. In this blog we'll focus on Preeti. Her story is one of confidence, ambition, and carving out a successful career in the babe channels and live sex cams industry.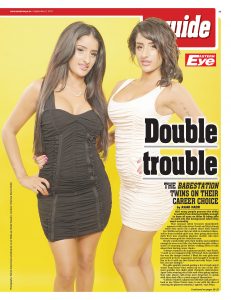 From the very beginning, Babestation Preeti Young knew she wanted to be a glamour model. She was intrigued by the topless pictures she saw in magazines like FHM and Nuts and aspired to be part of that industry. Preeti's dream took an exciting turn when she shared her aspirations with her twin sister, Priya. She boldly told Priya, "You are doing it too."
Their journey as glamour models took off quickly, leading them to one of the UK's most popular babe channels, Babestation. Preeti and Priya became known for their erotic topless shows and witty banter while on the mic. Fans flocked to their cheap phone sex line to have an adult phone chat to the first set of twins to ever appear on a babe channel. Beyond the phone sex, the sisters each engaged in explicit pervcam shows. Preeti would encourage callers to send a buzz to her vibratoy whilst flashing her shaved pussy to camera.
Preeti's open-minded nature allowed her to tap into the niche fetish market and she often catered to callers who had fantasies surrounding feet worship and BDSM. Preeti admits that the callers, while diverse, never truly shocked her. They ranged from happy and vanilla to those with unconventional fetishes, yet Preeti managed to fulfill most callers' British porn fantasies.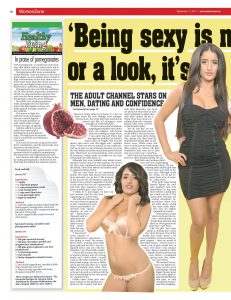 One aspect that sets Miss Young apart is her commitment to her callers. She explains that she never mentally "switches off" during these calls, even when the discussions take a very 'mundane' turn. During an interview with a journalist at Women's Zone, the twins, Preeti and Priya, emphasise the absence of rivalry among the girls on the babe channels, promoting a supportive environment. Preeti explains that she has made great friends during her time on the babeshows, including a close friendship with Ashley Emma and Brookie Little.
In the 2011 article, Preeti hoped to venture into acting and reality TV, capitalising on her bubbly personality to connect with a broader audience. We don't know whether that's still the case but something tells me the money from acting jobs wouldn't compare the Preeti's high income she achieves from nude cams and Onlyfans. Back then Preeti revealed that she aspired to follow in the footsteps of the Kardashian family and even dreamed of starring in a Bollywood movie, something that would make her Indian mother incredibly proud.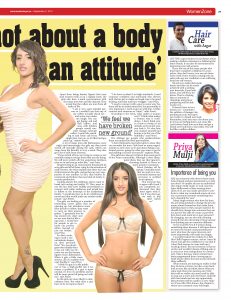 For Preeti, what makes a woman sexy is confidence. She believes that sexiness is more about attitude than appearance and that beauty is in the eye of the beholder. The twins' personalities continue to surprise those who underestimate them, proving that women can achieve great success without needing to outdo men. Despite facing criticism from certain parts of the Asian community, Preeti chooses to focus on the positive comments and her passion for her career. She encourages those who disagree with their choices to simply not watch her on Babestation if it doesn't align with their values.
Preeti Young has been a highly sought after trending performer for over a decade. Despite offers from Studio 66 and Brazzers, Preeti has remained loyal to Babenation, choosing to focus on solo masturbation shows on BSX and girl on girl teasing videos. Browse Preeti Young porn content by signing up as a VIP member, where you'll gain access to Preeti and Priya's hottest videos. Check out the schedule for Preeti's next babeshow appearance where you'll be able to call her live sex line for cheap phone sex.