Bring in the new year with another helping of historical factoids and old-school babeshows memories from Babestation and Studio 66.  All from the babeshow forum thread, 'Babestation On This Day' by M-L-L.
11th January In Babeshows and History
1838 First public demonstration of telegraph message using dots and dashes at Speedwell Ironworks, Morristown, New Jersey by Samuel Morse and Alfred Vail.
From 2014, among those profiting from the development of telecommunications networks were….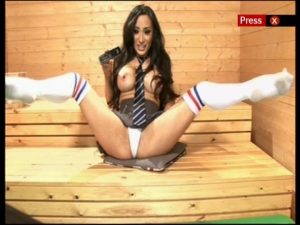 British pornstar, Paige Turnah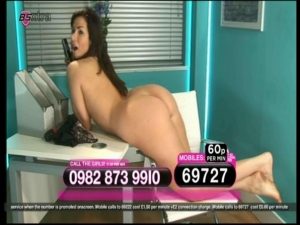 Babe channel legend Georgie Darby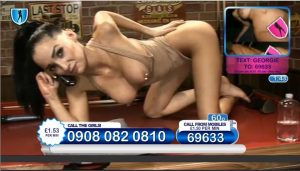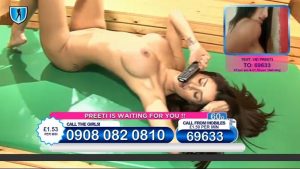 See Preeti's next pervcam show, check the schedule to see when she'll be on!
From 2015, sexstation babe, Tiffany Chambers / Caty Cole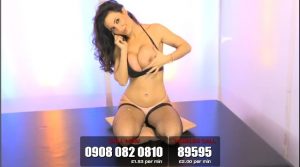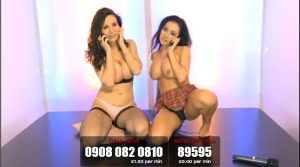 Beth Bennett unleashed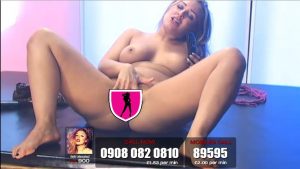 Tuesday 11th January 2011 Studio66TV Schedule
Breakfast – Becky Roberts
Daytime – Cara Brett, Gemma Hiles (Debut 13:00 – 17:00), Vikki Thomas
Nighttime – Ashley Emma, Lori Buckby, Mica Martinez
—————————————————————–
12th January
In Babeshows and History
1991 US Congress gives President George H.W. Bush authority to wage war on Iraq.
Bit gloomy that. Here's some semi-naked women…
From 2014, Georgie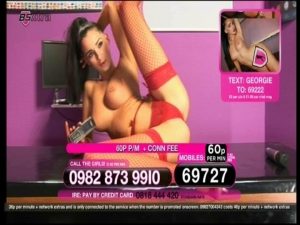 Check out Georgie on babenation , she's back from S66!
From 2015, Jada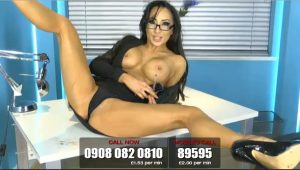 Preeti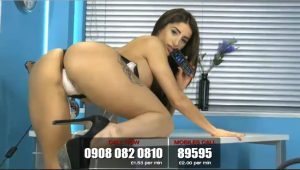 See pics of Preeti in the Babestation Gallery
Wednesday 12th January 2011 Studio 66 Schedule
Breakfast -Hannah Martin
Daytime-Alice Goodwin & Kitty Lea
Nighttime – Caty Cole & Dionne Daniels
——————————————————————-
13th January In Babeshows and History
1404, the Act of Multipliers is passed by the English Parliament forbidding alchemists to use their knowledge to create precious metals.
(To prevent any ruin of the state economy should they succeed)
In 2014, amongst the BS ladies turning the base metal of male lust into gold and coining it in the process were….
Babestation daytime babe, babestationx model Danni Levy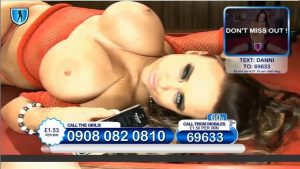 British porn babe, Brookie Little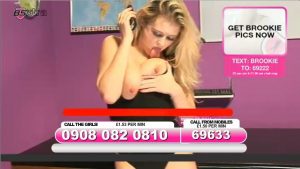 From 2015, Paige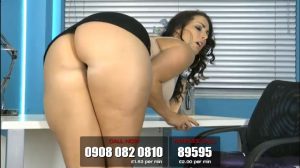 Ex-Xpanded babe, Sophie Hart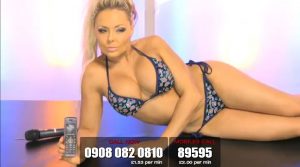 Beth Unleashed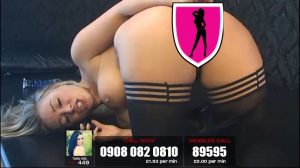 From 2016, ex-Red Light Central babe, Cali Garcia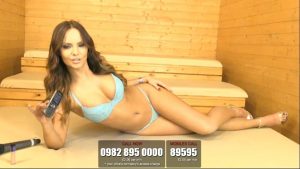 Thursday 13th January 2011 Studio66TV Schedule
Morning- Emma Spellar, Rachel Louise
Daytime- Cara Brett, Emma Spellar, Gemma Hiles, Vicky T
Nighttime- Ashley Emma, Charlie O'Neal, Lori Buckby
—————————————————————
14th January
In Babeshows and History
1699 Massachusetts holds a day of fasting for wrongly persecuting "witches".
Fortunately, with the advent of the internet, in these more enlightened times the public abuse and persecution of females has now all but disappeared (?)
From 2014, Preeti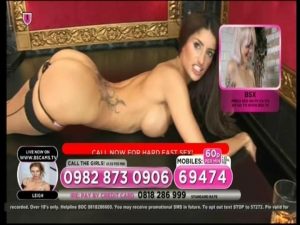 More vids of Preeti and other babe on the Babestation video wall.
Friday 14th January 2011 Studio66 Schedule
Morning-Becky Roberts
Daytime-Alice, Becky Roberts, Kitty Lea
Nighttime-Ashley Emma, Caty Cole, Lori Buckby, Sophia Knight
——————————————————————–
15th January In Babeshows and History
1922 Arthur Griffith is elected President of the Irish Free State after Eamon de Valera resigns in opposition to the Anglo Irish Treaty.
(De Valera goes on to lead a military opposition seeking a united and independent Ireland)
Another gloomy one there, so here's some semi-naked women again.
From 2015 the trending babes were, Louise Porter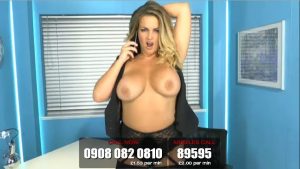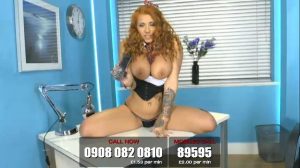 From 2016 the phonesex babes were, Preeti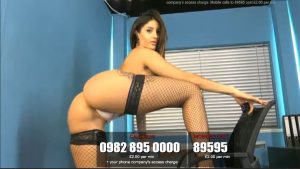 Beth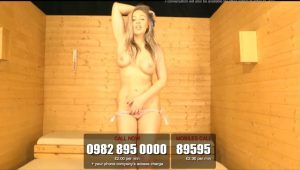 Lori BSX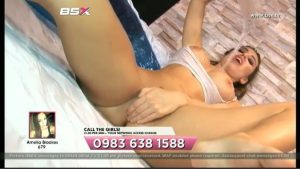 Beth BSX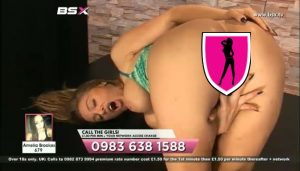 Saturday 15th January 2011 Studio 66
Morning-Becky Roberts,Sophia Lares
Daytime-Gemma Hiles,Rachel Louise,Vicky T
Nighttime-Caty Cole,Charlie O'Neal,Dionne Daniels
—————————————————————–
16th January
In Babeshows and History
1707 The Act of Union is ratified by the Scottish Parliament.
Oh dearie dear, given the state of affairs in 2020, the least said the better.
North Britons they called themselves in Walter Scott's day.
From 2014, Tori Lee, who could probably also be called a North Briton.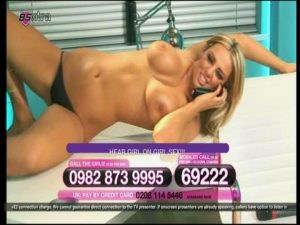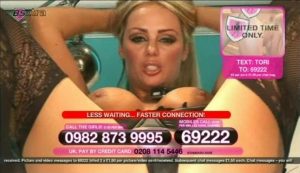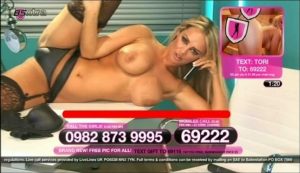 Sunday 16th January 2011 S66Cams Schedule
Morning-Cara Brett,Rachel Louise
Daytime-Emma Spellar,Sophia Lares
Nighttime-Dionne Daniels,Mica Martinez,Paige Green
—————————————————————-
17th January In Babeshows and History
1920 First day of prohibition of alcohol comes into effect in the US.
Fending off drunken idiots on the adult phone chat telephone lines in 2014 were…
Tiffany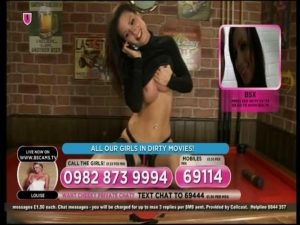 …and in 2015, Beth Maisie BSX web
Sophie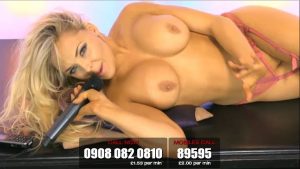 Lori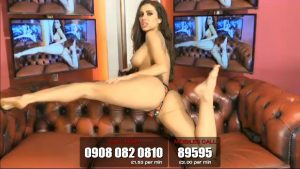 Ashley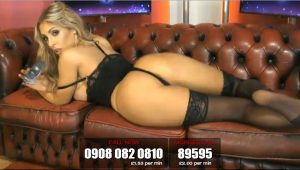 Paige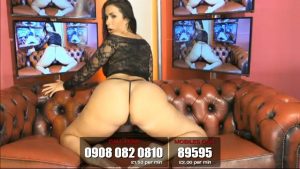 …and in 2016, on the cheap phonesex lines was, Hannah C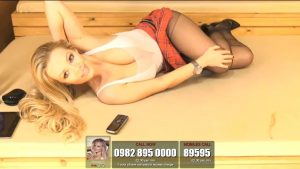 Monday 17th January 2011 Studio 66 Schedule
Morning-Emma Spellar
Daytime-Becky Roberts,Cara Brett
Nighttime-Ashley Emma,Charlie O'Neal,Sophia Knight
Register for free on babecall to join our current roster of babes for a XXX live interactive experience!