It's Wimbledon Week again and Babestation is serving up a set of sexy live babeshows, on all our BSCams platforms and babe channels.  So continue reading for the full schedule of shows!
Latest Babestation VIP Updates:
Thursday 30th June Wimbledon Week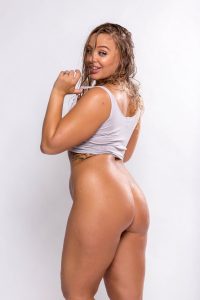 Beth's Naked Buzzathon 8pm-4am (MAIN SHOW) – How many buzzes can Beth take?  Has she ever taken so many that she had to stop?  Try taking part in this Wimbledon weekend buzzathon to find out!
Ashley Emma – Filthy Pervcam Special – 9pm (MAIN SHOW) – Ashley gets filthy on pervcam once again, a show guaranteed not to disappoint!
Levi and Laura Michaels Girl/Girl Show 9pm-late (HOME)
Evangeline Vada's Spin the Wheel 8pm-4am
Jamie Knight's Domination Special 8pm-4am
Sarah Daniel's Mistress MILF 8pm-4am
Ex Xpanded babe – Amanda Rendall – XXX Naked Special – 8pm
Demi Rose Lee – XXX Pussy Play – 8pm
Sabrina Jade – XXX Twerk Special – 9pm
Ex Studio 66 – Tara T – Tara's Tease Show – 8pm
Sabrina Jade Flexible British Ebony Babe
Friday 1st July Schedule of Shows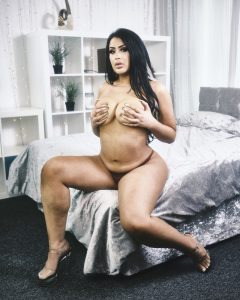 April Mae's Stripshow Filth 8pm-4am (MAIN SHOW) – She's got the moves that'll keep you entertained all night in this XXX naked strip show.
Yasmin Nicole – Big Booty Friday -9pm – (MAIN SHOW) – She's got one of the biggest asses on Babestation and she knows how to use it!
Flick's Mr. P Boy/Girl Show 7pm-late (HOME) – Dayshow girl turned Pornstar as Flick gets nasty with Mr. P.
Megan Rox's Messy Oil & Cream 8pm-4am
Stella Paris Fetish Fantasies 8pm-4am
Roxee Couture's XXX Cumshow 8pm-4am
Tara T – Tara's Top Tipper reach the top of the leaderboard – 8pm
Leila Lani – X rated Buzz 4 Buzz – 8pm
Lucia Maria – Filthy Friday – 8pm
Lucia Maria babestation babe big boobs bounce
Saturday 2nd June Wimbledon Week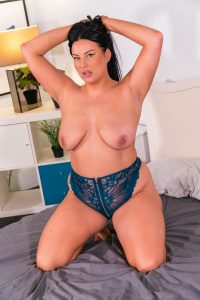 Alex Le Tissier's Naked Twerkshow 8pm-4am (MAIN SHOW) – Watch that ass shake and jiggle as Alex makes it clap just for you!
Amanda Rendall – XXX Filthy Special – 8pm – (MAIN SHOW) – Amanda gives you the full pornstar treatment in this cam show you won't forget long after Wimbledon week is over.
Elle Beltran – Fetish Fantasy – 8pm
Layla Lamour – Make Me cum – 11pm
Leila Lani – Spin the wheel – 8pm
Valentina – XXX Buzz 4 Buzz – 9pm – Valentina big boobs booty
Beth's XXX JOI 8pm-4am
Ex Red Light Central MILF Sarah Daniels Findom Special 8pm-4am
Kourt Thora's Pussy Play Filth 8pm-4am
Topless Kourt Thora live babeshow video
Sunday 3rd June Schedule of Shows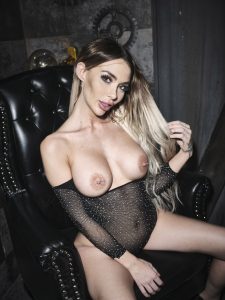 Mia Middleton's XXX Toyplay 9pm-4am (MAIN SHOW) – Mia's collection of toys will blow your mind, especially when she starts using them over you.
Amanda Rendall – Make Me Cum – 8pm – (MAIN SHOW) – More pornstar action from the bonny Scot who's hotter than a Scotch Bonnet!
Zoe Grey's Pervcam Special 8pm-4am
Amy Lacey's VIP Filth 8pm-4am
Amber Jasmine's Naked Phonesex JOI 8pm-4am
Le Reve – Pump that Pussy – 9pm
Lucia Maria – Top tipper – 8pm
Valentina – XXX Nude Special – 8pm
Yasmin Nicole – Sunday Submission – 9pm
Monday 4th June Wimbledon Week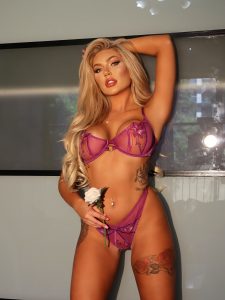 Anna Lei's BDSM Special 8pm-4am (MAIN SHOW) – Anna Lei's bringing the hardcore dom vibes for all you slaves and submissives this Monday night.
Demi Rose Lee – Big Boobs Bonanza – 8pm – (MAIN SHOW) – Get you peepers on those tig ol' bitties! Demi's ready to play with you.
Alex Le Tissier's POV Tease 8pm-4am
Make Amber Jasmine Cum 8pm-4am
Bunny Saint – Mistress Milf – 8pm
Macy May – Good Girl Gone Bad – 8pm
Rosey Love – Cream Me up & cheap phone sex – 9pm
Tuesday 5th June Schedule of Shows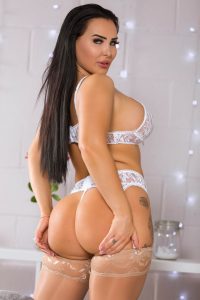 Layla Rose Oil Twerking 8pm-4am (MAIN SHOW) – When Layla oils up that ass, she can drive anybody wild.
Bunny Saint – XXX Cougar Special – 8pm – (MAIN SHOW) – All those looking for a good time with a sexy older lady, Bunny Saint has what you're looking for.
Sarah Louise's Striptease adult phone chat JOI 8pm-4am
Mia Middleton's Multiple Orgasms 8pm-4am
Ex Sexstation babe India Asia – Turn Me on – 9pm
Piggy Mouth – DP Special – 11pm
Layla Lamour -Serve your Queen- 11pm
Rosey Love – XXX Oil Special – 9pm
Register for free on Babecall to join these babes for a filthy babecall cams show this Wimbledon week!
New users get an extra 50% on your first top up with no recurring charges or subscriptions.