This years edition of the year in Babestation 2022 review features some of this year's biggest changes to the babe channel industry, some popular news stories and some new additions to our roster…
We've also brought back some popular lists from last year's 2021 In Review.  Including a run-down of all our Babe of the Month winners and the top 22, most searched babes of 2022.
Let's kick off with…
Babestation's New Shows
We're always looking to expand, here at Babestation, to bring our audience something new and fresh along with our usual live babeshows which you can also see streamed on Rampant TV, as well as our weekly pervcam shows and BSX pay-per-view options.  Well this year we've started making moves to add a podcast which will get going properly in the new year and a new, interactive little feature called, The Friday Show.
The Friday Show for those who havn't seen the first few episodes will feature games that the viewers can interact with, games like a penalty shoot-out, where the audience could send a buzz to the girl's interactive vibratoys to put them off their shot and a tip sending game where tips sent in meant a model could receive a gift off that guy which they would then un-wrap.   As well as interviews with the models, giving you a chance to get to know them a little bit before joining them on TV or cam.  Each show has it's own individual theme, ranging from Health and Fitness, (Sexy Yoga poses anyone??), School theme, (naughty college girls in detention vibes), Neon/Rave/Party style shows and also a football madness themed show is planned for next year as well.
You can watch these shows on the Babestation video wall and on our socials including our Youtube channel, 'We Love Babestation'
The Queen Is Dead, Long Live The King!
This year saw Queen Elizabeth II's seventy year reign come to an end.  Sad times, felt throughout the country and beyond.  At the start of the year, before HRH passed away, Babestation showed our respect for the Queen and her 70 years on the thrown by playing the national anthem after the night show finished and before the start of the dayshow.  Did anybody see this? Let us know in the comments.
We kept it going every morning between January 24th and February 29th to celebrate her Jubilee year.  Later in the year, the Queen unfortunately passed away.  Babestation marked her passing and steadfastly kept the show running to help ease the nation's mourning.  It's what she would have wanted.
Studio 66 Is Dead, Long Live Babestation!

Another major figure head to fall in 2022, S66, formerly Studio 66, fomerly Elite TV was forced to close it's doors after several decades serviceing the public and being the second best interactive babeshow in the world.  While we are said to see them go, we must also be thankful for the influx of Studio 66 girls who are now performing under our banner.  Exciting times ahead for all of us.  Keep an eye on the schedule to see who will be appearing when, who the new trending babes are and who reaches the top of the leaderboard on a week by week basis.
Among the new-comers to we welcomed Evelyn, a big name on the S66 daytime shows who is now doing her thing on babestation daytime.  We also saw Abigail Monroe who came over and soon made an impact, earning her the Babe Of The Month for November.
Then there are those babes who were on Babestation back in the day then spent time over on Studio 66 and are now back on our screens, including Georgie Darby who is now filling buckets on the nights again and Ella Jolie, who first started with us back in the days of Sexstation and is now appearing live on babenation having also appeared on Red Light Central.
Babestation Launches 20th Anniversary NFT
As part of Babestation's very own banner year marking 20 years of babe channel DOMINATION, the 20th Birthday celebrations were headlined by the introduction of NFT, Digital Collectibles.
Partnering with MVerse, we released a limited run of NFT artwork featuring a hand-picked selection of babes in exclusive sexy shots, and only made them available for a limited time only.  If you havn't heard about this and you want to get your hands one or more for yourself, check out the MVerse website. To see the selection and find out how to get them.  You can also get your (digital) hands on a scrapbook, packed with never-before-seen images from throughout Babestation's 20 year history.
Babestation At Comic Con
Babestation has made it a yearly tradition to terrorise the halls of London's Excel Arena.  Like when Bella and Alexa did it in 2018. Dressing up in pop-culture costumes and getting in amongst it with the unsuspecting comic, movie and TV fans our outdoor antics are almost as crazy as what we get up to behind closed doors.  There's a definite love we have for cosplay that goes back years and this year was no different as we sent our roving reporters, Kourt Thora, Beth Bennett and Yasmin Nicole out for another round of random fun.
Babestation In The News
Babestation made the news in a number of ways over the course of this year, many of our girls were featured, more than once, here's a list of links to Babestation in the news stories:
Babestation girl branded 'easy' by vile trolls but won't let it bother her.
Megan Rox: Care Assistant To Babestation
Cams Prices Slashed by April Mae, Amber Paige and Megan Rox
I Quit Law School For Babestation
Daily Star Journalist Visits Babestation
Winners Of The Babestation Babe Of The Month Awards in 2022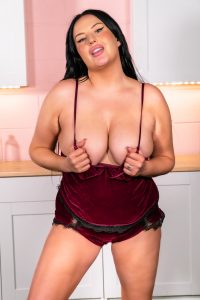 January – Alex Le Tissier
February – Kimmy Lopez
March – Ashlyn Shaw
April – Kourt Thora
May – Sabrina Jade
June – Mikaela Witt
July –  Megan Rox
August – Demi Rose Lee
September – Zoe Grey
October – Jamie Hall
November – Abigail Monroe
December – Georgie Darby
Winners of the UK Adult Awards Announced
The Babeshow forum has recently announced the winners of both the Night Babe Of The Year and the Day Babe Of The Year Awards, rather than reveal it here, we're going to show you the announcement videos that were posted to the forum thread.  If you don't want to sit through the countdown set to a baffling choice of music, skip to the end and you'll find out who won for this year.
Day Babe Of The Year
Night Babe Of The Year
Top 22 Most Searched Babestation Babes in 2022
Taken from our official stats guys, here are the girls you've been searching for in the year 2022.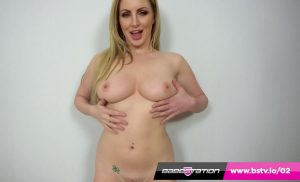 1 – Georgie Lyall
2 – Michelle Thorne
3 – Paige Turnah
4 – Michelle Moist
5 – Alice Goodwin
6 – Olivia Keane
7 – Caty Cole
8 – Atlanta Moreno
9 – Amanda Rendall
10 – Lynda Leigh
11 – Beth Bennett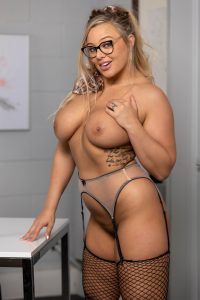 12 – Sienna Day
13 – Preeti Young
14 – Hannah C
15 – Lori Buckby
16 – Leigh Darby
17 – Dannii Harwood
18 – Kandi Kay
19 – Georgie Darby
20 – Priya Young
21 – Victoria Summers
22 – Jess West