It's the end of another crazy year and as we approach 2022, here's our review of the year that was, 2021 at Babestation.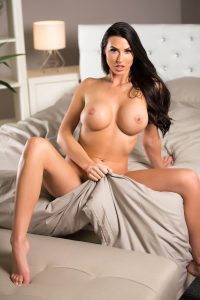 NEW STUDIOS
Let's start this year's review at the beginning….or more specifically – right at the end of last year as that was when Babestation opened it's 4th studio, this time covering some of that northern territory up in Manchester.  With another new studio opening we were able to bring bespoke cam studios, equipment and in house technical support to any cam performer looking to leverage Babestation to find fans.  That's right, who'd have thought we'd come this far but in 2021, we've been bringing you the biggest names in British porn, the hottest newcomers and best quality in live sex cam shows from all four of our studios.  In doing so we were able to make the Chicago Reader's list of Top 13+ Best Adult Cam Sites and we're only going to get bigger!  If you're an aspiring cam performer who's looking to increase your earnings with Babestation, point yourself in our direction.
BABESTATION GOLD SHOWS & VIBRATOYS
Just as our studio spaces have improved and expanded, so too have the features of the webcam shows that each babe can perform for you.  When the Gold Show arrived at Babestation it brought with it a new opportunity to contribute to your chosen babe's next XXX rated open leg performance, giving you a golden ticket and providing exclusive private access to her that can only be obtain by sending her credits.  An exciting new phase in pervcam shows for every one, look out for more in 2022.  As well as that we also saw the introduction of a new range of lovense sex toys that can be activated by you from home and provide a whole new range of sexual interactivity at your finger tips.  One more new additions to the Babestation.tv site also includes babestation video, check it out when you can!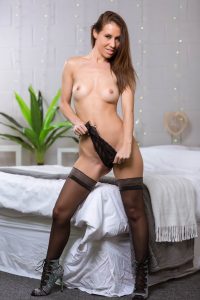 PANDEMIC
Unfortunately 2021 was by no means the great escape we thought we'd get after the severity of 2020 and the seemingly endless variants and restrictions that continue to loom over everything has made this year a different kind of challenge for many.  The only good thing to come from this annoyingly persistent pandemic is the amount of bat-shit crazy pandemic related sex stories to spring up from it.  At Babestation, we love a good pandemic sex story from, the dildo spotted in the background of a webcam interview to the increase in sex toy sales during lockdown and the hospital shaggers of New Zealand.  But what else did we see in 2021 related to the Pandemic?  How about Nicki Minaj spreading the 'gospel' about the vaccine causing swollen testicles on her cousin's friend or the triumphant return of sex parties after lockdown and spare a thought for those poor athletes at the Tokyo Olympics, provided with 'anti-sex' beds in an attempt to keep the games as socially distanced as possible.  Please God, let 2022 be a year of less Covid and more sex!!
(And maybe more mad stories like this guy outraged by a sexual pizza hut ketchup bottle.)
BABE CHANNEL CHANGES
As Babestation continues to grow, 2021 unfortunately saw the end of other babe channels appearing around the SKY and Freeview EPG.  Like Xpanded losing channel 914 and S66 was reduced to just 1 channel, losing it's long held place on Freeview in the process.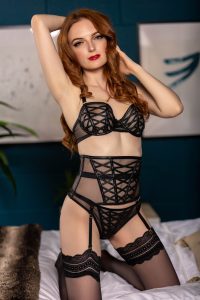 BABESTATION BABES
Another great aspect of Babestation's expansion has been the ever increasing schedule of sexy babes we have, ready and waiting to show you a filthy good time on live adult cam.  From big names in the world of porn and webcam like Jess West, Buffy LeBrat and Sarah Daniel to the hundreds of lesser known but fast rising stars bringing you their naked naughtiness on webcam from one of our cam studios like Megan Rox, Ivy Black and Yasmin Nicole to the big names in live babeshows like Brooksie Brooks and Goddess M who have come over from the other babe channels to play with us.
2021 saw the return of old friends after many years away like Olivia Berzinc, Delia Rose and Maddison Moretti.  It saw the retirement of one daytime babeshow legend, Fernanda Ferrari and the stepping back from TV, (but still going live on webcam) Lynda Leigh.  It was also a big year for our…
Winners Of The Babestation Babe Of The Month Awards 2021: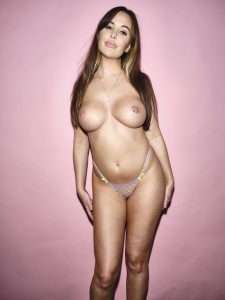 January – Gracie Gomez
February – Sophie Hart
March – Amber Paige
April – Abby B
May – Stella Paris
June – Tara May
July – Layla Rose
August – Mia Yasmin
September – Buffy LeBrat
October – Aria Rose
November – Nirvana Desire
December – Jennifer Wilde
MOST SEARCHED
Recently, Porn Hub released their review of 2021 and in it they include a list of searches that defined 2021 which makes for…interesting reading.  Maybe we should open an animated division of Babestation??
Well we thought we'd provide you with our own list this year, some of these babes you might have searched yourself, others may be new to you but if you haven't experienced a hot live sex cam show with at least one of them, what better new years resolution for 2022.  Check this out, our…
Top 21 list of Most Searched Babestation Babes of 2021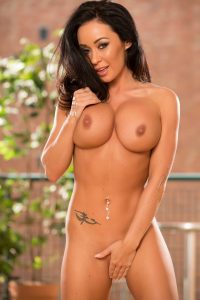 1 – Alice Goodwin
2 – Preeti Young
3 – Caty Cole
4 – Georgie Lyall
5 – Dannii Harwood
6 – Lynda Leigh
7 – Jess West
8 – Olivia Berzinc
9 – Priya Young
10 – Michelle Moist
11 – Atlanta Moreno
12 – Tina Kay
13 – Natalia Forrest
14 – Scarlett Jones
15 – Beth Bennett
16 – Victoria Summers
17 – Lori Buckby
18 – Kandi Kay
19 – Georgie Darby
20 – Amanda Rendall
21 – Olivia Keane
BABESHOW FORUMS
Several of our blog series have taken their inspiration from the topics that can be found on the babeshow forum.  From our celebrity doppelgangers to perfecting the pout blogs to name just two.  We also like to look back at the old schoool days of Babestation and take a nostalgic look back in our blog series, inspired by the forum thread that we call, 'Babeshows In This Week' We also like to listen to the forum comments in, 'Babeshow Reviews'
So now we're going to hand over to the babeshow forums for their annual awards given to their favourite babes…
UK Adult Awards Best Night Babe Of The Year 2021: Atlanta Moreno
UK Adult Awards Best Day Show Babe Of The Year 2021: Brooksie Brooks
Ultimate Webshow Babe 2021: Atlanta Moreno
Newcomer Of The Year 2021: Yasmin Lou
Queen Of Babestation 2021: Atlanta Moreno
See you next year!  Check out Babestation's Twitter for the latest news updates